Cyberpower Zeus M2 Intel Ultrabook Review
Wed, Jan 02, 2013 - 12:00 AM
Exterior Impressions: Cyberpower Zeus M2 Ultrabook
The top cover of the Cyberpower PC Zeus M2 Ultra book is a sleek looking brushed aluminum surface. The only branding on the cover is the understated CYBERPOWERPC emblem. Much less flashy than a glowing piece of fruit, and I personally prefer it that way.
Flipping the Zeus M2 over we can see the four small rubber feet, Windows 7 COA, as well as the CPU cooling ventilation.
The keyboard on the Cyberpower Zeus M2 uses the standard US layout. I typically find myself struggling to type on smaller keyboards, that wasn't the case with the Zeus M2. Despite being the same size as my personal notebook, I wsan't continually hitting multiple keys at once. It was certainly a pleasant change from my usual notebook.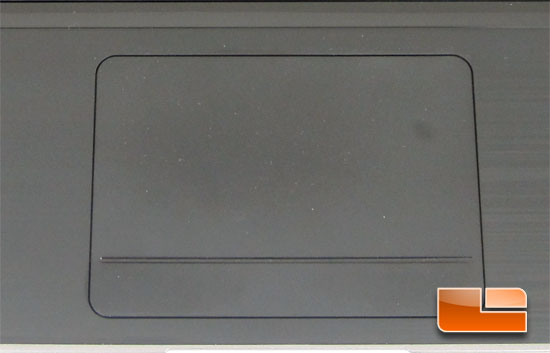 One of the features I really liked about the Zeus M2 is the trackpad, the thing is huge! The Zeus M2 trackpad measures 3.875″x2.125″ (98mm x 54mm), compared to the 3″x 1.75″ I'm accustomed to it made a world of difference. The only concern I have is the buttons on the trackpad, they are a little on the stiff side. Though they did loosen up as I used them. When I first fired up the system, it almost felt as I had to push the buttons through the back of the Ultrabook, after a few days it got easier to press them and I hope it continues to get easier.
The display on the Cyberpower Zeus M2 uses a gloss screen that measures 14.1″ across diagonally. The bezel surrounding the screen also features a high gloss finish, when the system is shut down it looks almost one piece. In the bezel just above the Zeus M2 screen we can see the 1.3/HD pixel camera.
Taking a quick look at the sides we can see the plug for the AC adapter, RJ45 Gigabit Ethernet port, HDMI, and the first SuperSpeed USB 3.0 port. At the left edge we can find the support for a Kensington lock.
Rotating the Cyberpower Zeus M2 around the have the audio jack, built in 9in1 media card reader, a single USB 2.0 port and the second SuperSpeed USB 3.0 port. To the right of the USB 3.0 port we can find the power button that also indicates the charging status.
Now that we have looked at the outside, let's open the Cyberpower Zeus M2 up and see what can be changed, upgraded, and tinkered with!