CPU-Z 1.63 has been released!
Fri, Feb 08, 2013 - 2:32 PM
The CPU-Z utility has been updated to version CPU-Z 1.63. This new version supports new Intel Pentium & Celeron "Ivy Bridge" CPUs and the AMD Athlon X4 750K processor. It also now detects support of the FMA3 & 4 instructions sets. You can download the latest version of CPU-Z from here.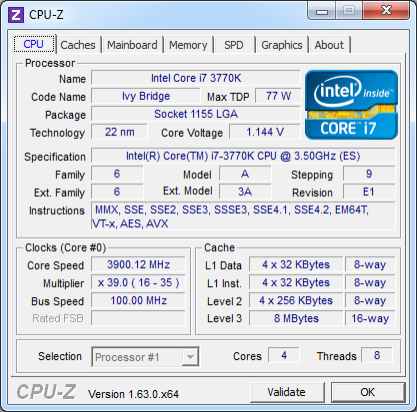 CPU-Z 1.63 Changes
Intel Pentium & Celeron "Ivy Bridge" CPUs
AMD Athlon X4 750K
FMA3 & 4 instructions sets
Support for systems with more than 64 CPUs
Report TDP in validation pages