Cougar Spike Micro-ATX PC Case Review
Mon, Feb 18, 2013 - 12:00 AM
Cougar Spike Micro-ATX Case Unboxing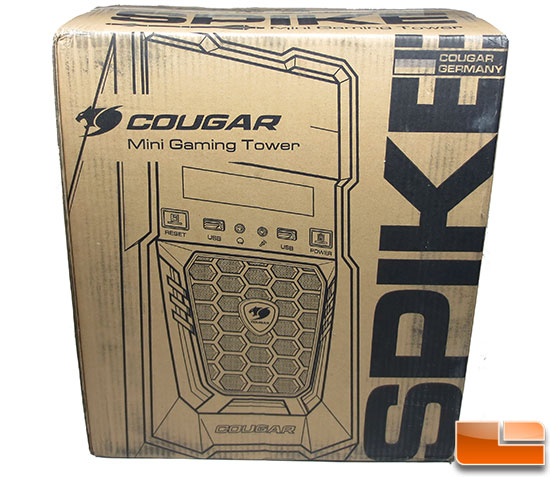 The Cougar Spike Mini Gaming Tower comes in a cardboard box that has just black printing on it. The box is pretty basic and was designed like this to keep costs down. The front of the retail packaging, clearly shows the brand, product name and a drawing of the actual product.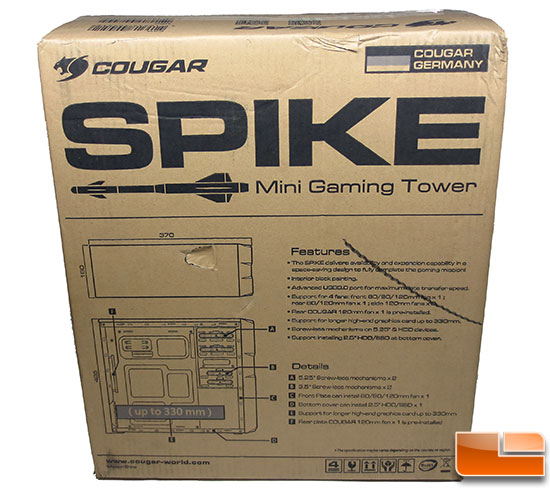 Spinning the box around we can see the features of the Spike are listed on the back along with an internal look at the case. It is nice to see Cougar listing that video cards up to 330mm (13 inches) in length will be able to fit inside this chassis.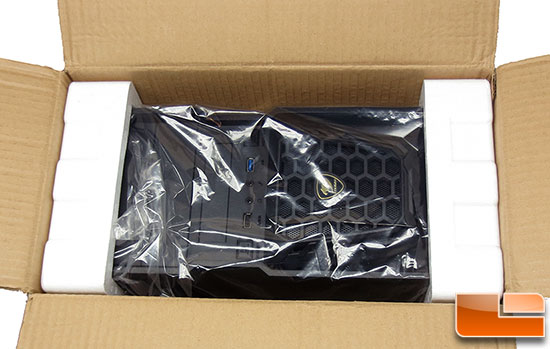 Opening up the retail box, we found that the Spike was wrapped in plastic to keep it from being scuffed with a pair of Styrofoam end caps to protect against larger drops and punctures that often happen during shipping. This is fairly standard packaging for PC cases and should do the trick unless your delivery driver likes to drop kick your packages all the way to your front door while acting like a David Beckham wannabie.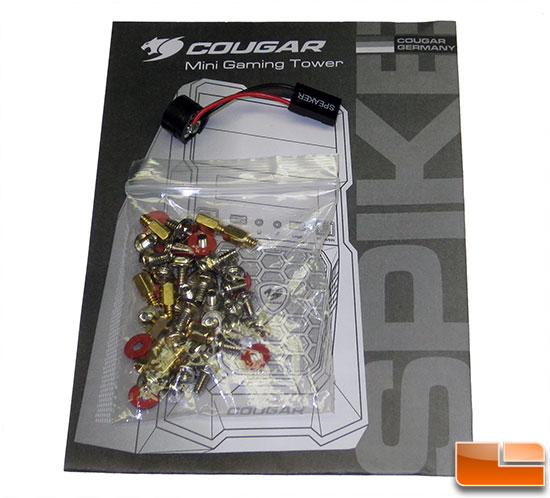 Inside the chassis you'll find an instruction manual on how to assemble the Cougar Spike Micro-ATX Mini-Gaming tower, a motherboard beep code speaker and a parts bag full of all the standoffs, spacers and screws that you will need to put all your hardware into this case.