Cooler Master CM Storm Pulse-R Gaming Headset Review
Mon, Aug 05, 2013 - 12:00 AM
Final Thoughts and Conclusion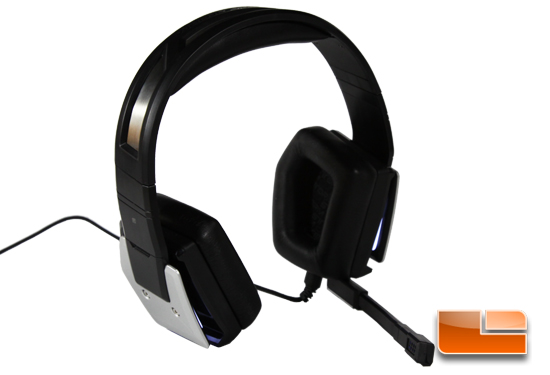 Cooler Master's Pulse-R is by no means a perfect headset, but it's promising. Many gaming headsets force compromise in the form of overpriced features or poor construction. Unfortunately, the Pulse-R at $81.99 shipped is still costly for budget gamers and there's a mechanical weak spot at each ball joint that connects the earcups to the headband. Still, a good amount of thought was put into the Pulse-R and it shows. The industrial design looks good and the headphones are comfortable enough to be worn for a few hours. Compared to the only name two other illuminated headsets I can think of, the Pulse-R is much better constructed than the Afterglows and cheaper than the extremely well-received Steelseries Siberia V2.
Listening with the Pulse-R was a reasonably acceptable experience. For one, gaming audio was impressive as the Pulse-R is tuned to exemplify sound effects and stereo surround. Movies were also enjoyable as far as a $80 stereo headphone goes. On the other hand, music was at times a mixed experience. Good audio detail and strong bass lead gave energy to mainstream songs. However, the game focused tuning resulted in lackluster sessions with more complex tracks.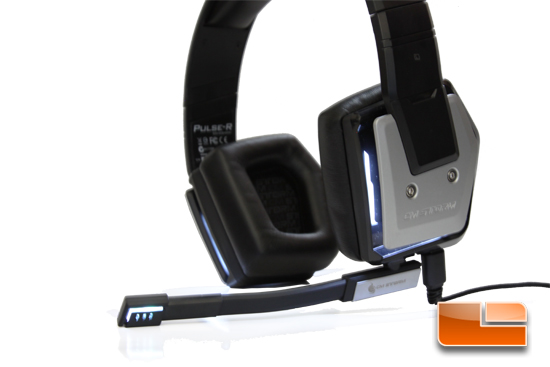 Though it falls far short of audiophile expectations, there's much to like about Pulse-R. Had the sound signature been tuned for music, this could have a complete all-around headphone. Instead, it's an impressive and aggressive gaming focused headset that puts excitement in immersive gaming with casual music listening on the side. Plus, if flashy white LEDs are your thing, then you won't find much else in the way of an illuminated headset.
Legit Bottom Line: Cooler Master's Pulse-R effectively blends style and substance with few outstanding flaws.