Cooler Master CM Storm Pulse-R Gaming Headset Review
Mon, Aug 05, 2013 - 12:00 AM
Looking around the Pulse-R Headset
During the time frame we received our pre-release review sample, Cooler Master had yet to finalize the product packaging. As a result we can't show the retail box simply because we don't have it. What is for certain is that the headphones, detachable microphone, detachable cable, and user guide should be included.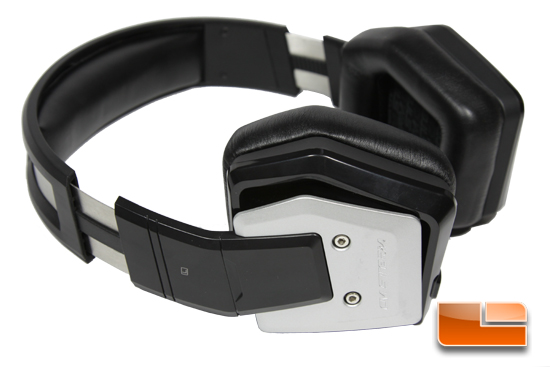 The Pulse-R's headphone is not huge, but it is decently heavy as a result of the aluminum construction and white LED electronics. Generous padding along the headband and earcups help to tolerate the weight.
The aluminum plates at the ends of the headband are removable and Cooler Master claims that custom designs can be mounted to give the earcups a custom look.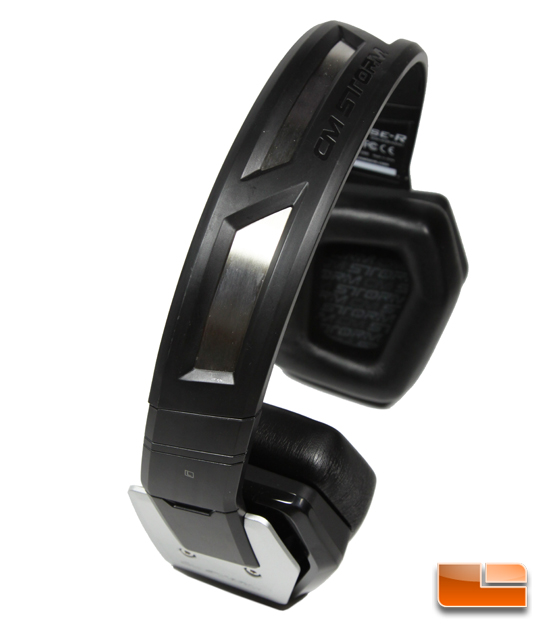 A wide aluminum headband provides a strong clamping force. The full-sized earcups rest on the head and are padded and covered in plastic leather that provide traction. Overall, the headphones are reasonably comfortable.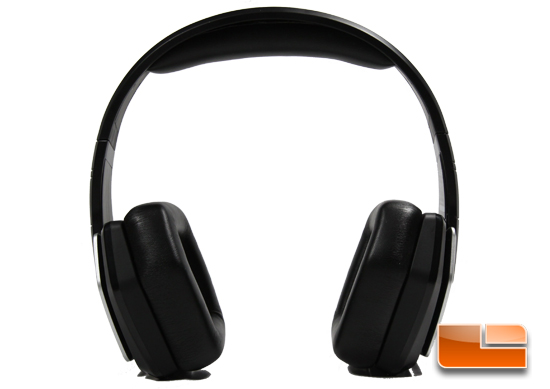 Each earcup is attached to the headband by a ball joint to make it easier to adjust the headphones on the head. However, such a design poses a mechanical weak spot and owners should take care not to subject the earcups to excessive force.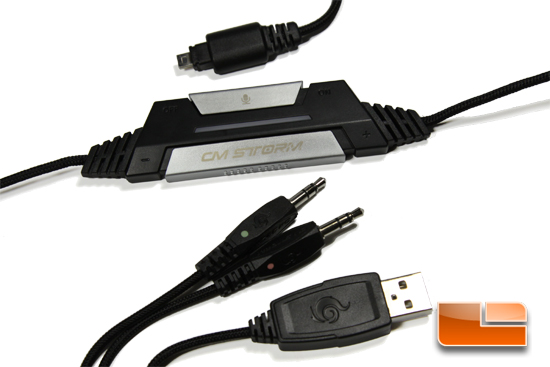 The detachable braided cable is connected to the headset by a proprietary interface that loosely resembles a mini USB plug. Two 3.5 mm analog inputs provide headphone and microphone connectivity and the USB line provides electrical power to the white LEDs in the in-line remote and on the earcups. The only way to turn off the LEDs is to unplug the USB cable; the headphone, microphone, and in-line remote will not have any reduced functionality without the USB cable plugged in.
The headphone cable terminal runs 22 inches to the in-line remote and then another 85 inches to the input terminal end for a total cable length of about 9 feet.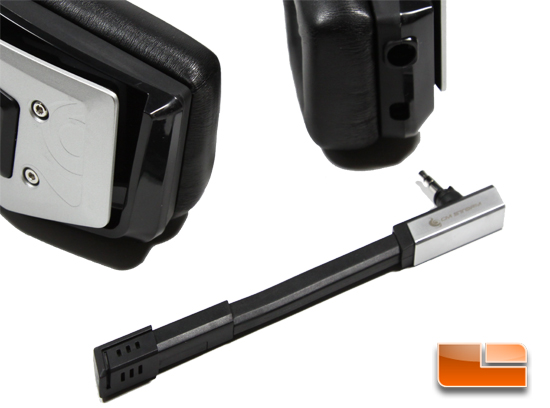 The detachable microphone plugs securely into the underside of the left earcup. The microphone can be rotated in its socket as well as bent along its length. Turning the microphone on and off with the inline remote will also turn on and off the white LED at the microphone tip.