Cooler Master CM Storm Pulse-R Gaming Headset Review
Mon, Aug 05, 2013 - 12:00 AM
The CM Storm Pulse-R Gaming Headset
Step back a year ago and you would be hard pressed to find an illuminated headset. Even today, there aren't that many choices, most notably the Afterglow headset and a few Steelseries Siberia V2 "colors." It's a product niche that hasn't been heavily exploited yet and Cooler Master is taking notice with the soon-to-be released Pulse-R headset.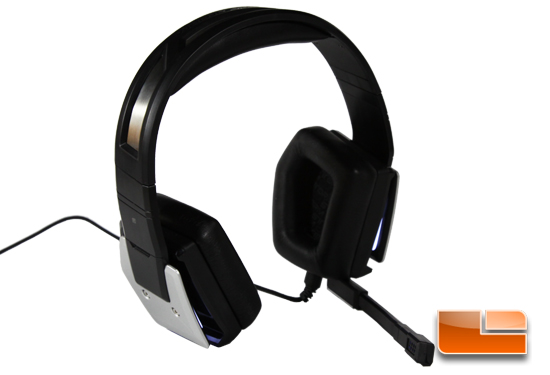 Despite the Pulse-R's heavily stylized appearance and laundry list of features and specifications, Cooler Master doesn't try to make this headset the king of the hill. At $81.99 shipped on Amazon, it's a modest asking price for what that price could be. The generous use of aluminum in the headband, detachable microphone, and earcup lights give an aggressive aesthetic that could fools others into thinking the Pulse-R was a top-the-line gaming headset. Instead, underneath all that is a 40 mm driver in each earcup for stereo audio connected to the PC by 3.5 mm analog jacks – no surround sound. That's fine by me since I prefer my audio coming out analog since it provides the option of using a dedicated sound card.
While I mention audio, the Pulse-R headphones don't sound perfect, but they don't sound terrible either, which I cover in much greater detail in further in this review. It's incredible how much Cooler Master was able to deliver without making too many compromises.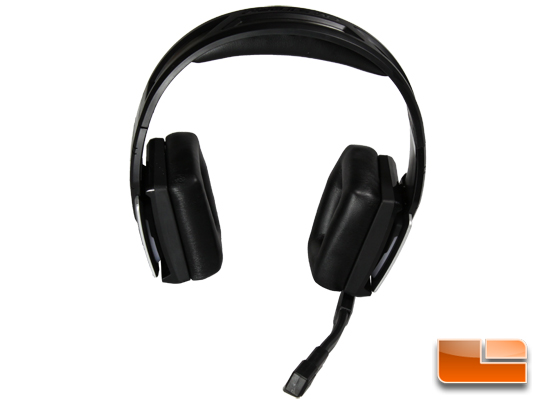 CM Storm Pulse-R Features and Technical Specifications:
Optimized for gaming – clear highs and powerful bass
Durable aluminum plating can be removed and customized
Cushioned ear cups and headband for noise cancellation and maximum comfort during long gaming sessions
Convenient in-line remote with volume slider and mic mute switch
Detachable microphone arm with noise-canceling mic system for clear in-game team chats
Stylish white illuminated earcups and mic (USB powered)
Headphones

42mm driver
20HZ-20KHz frequency response
50Ω (ohm) impedance
3.5mm headphone jack
3m removable cable
Microphone

Removable mic

Mic mute on in-line remote
Omni-directional pick-up pattern
100 Hz-1000Hz frequency response
-42 ± 3dB (0dB = 1V/pa.1KHz)
60dB or more signal to noise to ratio

2 year warranty