CES 2013: Seagate, Antec, Intel, A-Data, Digital Storm, Sapphire & More
Tue, Jan 15, 2013 - 12:00 AM
Swiftech H220 AIO Expandable Water Cooler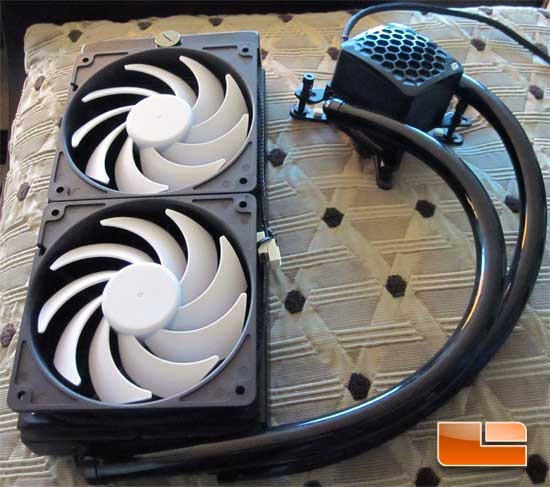 All in one water coolers have become very common in todays computers. The offer better cooling than air coolers for what is often times not much more money. One of the issues that has plagued AIO water coolers from the start is the lack of expansion. If you ever wanted to upgrade your water cooling system while using an AIO water cooler your were up the creek with out the proverbial paddle. You were forced to start over building a custom loop from scratch, which when you add in the initial cost of the AIO isn't exactly a low cost option. What the industry needed, is an All in One system that is plug and play ready, that can be expanded on. Apparently I'm not the only one who feels this way, the great minds over at Swiftech had the same brilliant idea last year. One year later they launched the Swiftech H220 AIO water cooler.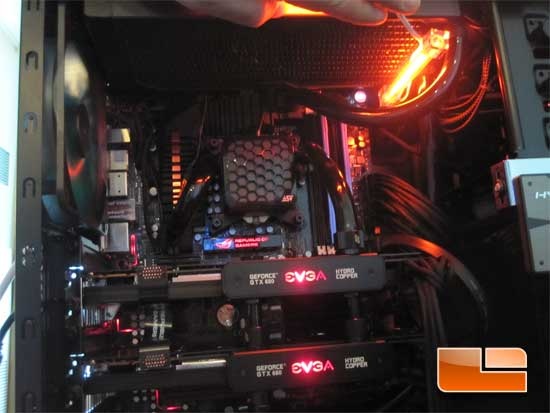 The Swiftech H220 features a dual 120mm fan radiator, and a brand new pump designed from the ground up. The key to the Swiftech H220 is the expansion capabilities of the unit. Not only is the H220 a very capable CPU cooler, we can see in the image above that it was also capable of cooling a pair of EVGA GeForce GTX 680's in NVIDIA SLI (Scalable Link Interface).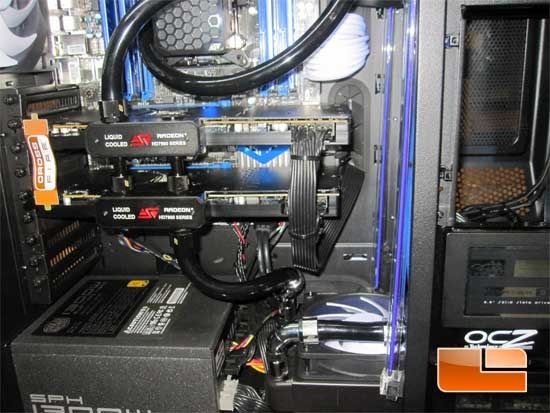 Above we can see the Swiftech H220 AIO Cooler with a second radiator in front of the power supply, What we can't see is that there is a third dual 140mm radiator inside the front of the case. Three radiators, CrossfireX, and a Intel Core i7 3960X all on a what started out as an all in one water cooler! We are looking forward to seeing what the Swiftech H220 can do in our Labs when the time comes.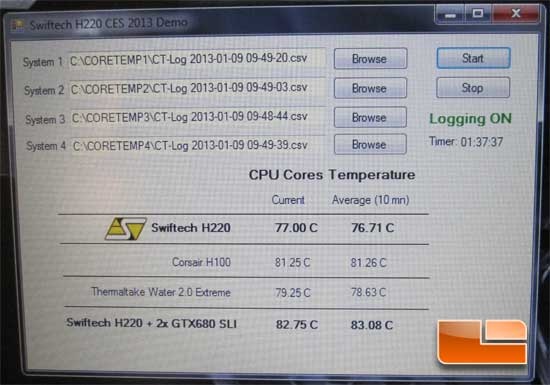 Until we get our hands on the Swiftech H220, we can take a look at the results that Swiftech was showing at their suite at CES 2013. The four systems were above were each running identical specifications. Each of the coolers was running the fans at the same speed and everything was kept as uniform as possible. The program that Swiftech was using took the average temperature every 10 minutes. The lowest average temperature of the four systems was the Swiftech H220 that was driving the CPU only. The system driving the Intel Core i7 3770K and a pair of EVGA GeForce GTX 680's in SLI was running ~6 degrees Celcius warmer. Ultimately we will have to wait until we get our hands on the H220 but the results look promising.