CES 2013: Seagate, Antec, Intel, A-Data, Digital Storm, Sapphire & More
Tue, Jan 15, 2013 - 12:00 AM
InWin D-Frame and Western Digital SSHDs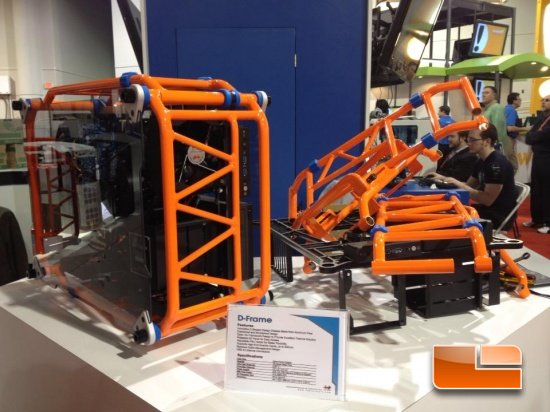 InWin Development was on the show floor and was showing off an innovative new PC case called the D-Frame. This chassis features a tubular frame that you'd expect in a race car, but it works! The InWin D-Frame measures in at 482mm x 305mm x 668mm (19″ x 12″ x 26.3″) and will be available in orange or red.
InWin D-Frame Computer Case Specs:
Make / Model
In-Win D-Frame
Case Features
DIY – Build it yourself;
Open-Air Chassis;
Red/Orange options;
90* Motherboard Rotation;
Fully aluminum.
Materials
Aluminum.
Bays / Expansion

1×5.25″ External (200mm max length)
3×3.5″ Internal; 2×2.5″ Internal
8xExpansion Slots (top)

MB Form Factor
ATX, Micro-ATX
PSU Form Factor
ATX 12V, PSII, EPS (up to 220mm)
I/O Ports
2xUSB3.0, HD Audio
Dimensions
482mm x 305mm x 668mm
(19″ x 12″ x 26.3″)
D-Frame MSRP
$400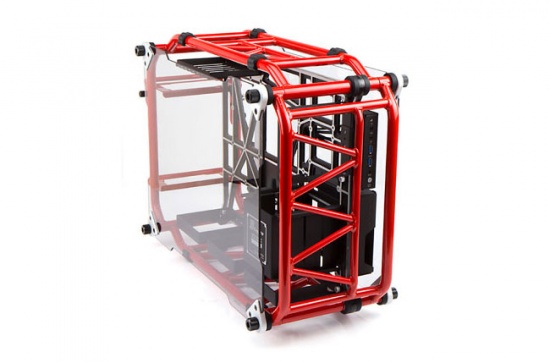 InWin says this is the successor to the X-Frame and it will be released as a limited edition chassis (only 150 made) with an MSRP of $400.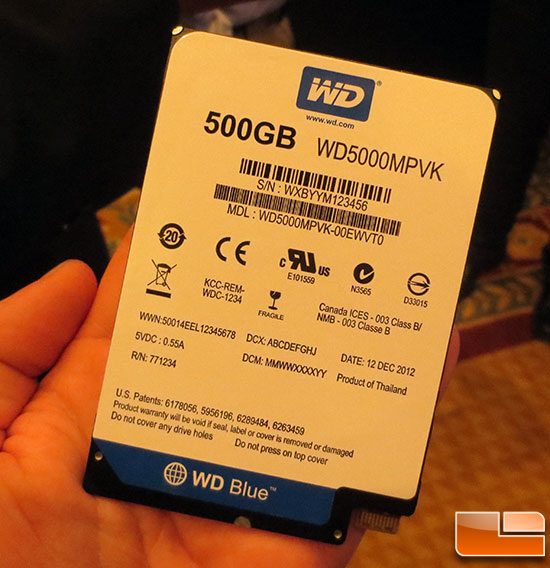 We were able to swing by and check out the Western Digital suite where they were showing off a new hybrid solid state drive technology at CES known as SSHD. WD SSHD's combine the speed of a solid state drive with the capacity of a traditional spinning hard drive much like we have seen from other manufacturers. WD will be using 24GB of NAND Flash as a cache on the companies SSHD's and they do not need to 'learn' what you do to improve performance. We were shown the WD5000MPVK, (2.5″ 500GB HDD), the WD5000M13K (2.5″ 500GB SSHD) at the show that both featured a 5mm z-height. A 1TB model called the WD10S13X is also coming out that will have a 7mm z-height.