CES 2013: Seagate, Antec, Intel, A-Data, Digital Storm, Sapphire & More
Tue, Jan 15, 2013 - 12:00 AM
Rosewill Cases, Keyboards, Wireless and More
Rosewill has a ton of product offerings these days and at CES 2013 it looks like they were showing off dozens of product lines that they currently carry. WE don't ahve time to cover each one, but we will cover some of the products that caught our attention at the show this year.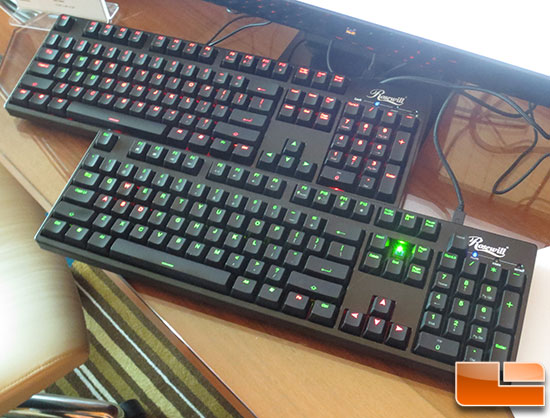 The Helios RK-9200 is the latest and greatest mechanical keyboard to be offered by Rosewill and they had several on display. This keyboard features Chery MX key switches and they each have two LEDs under them for back-lighting, one green and one red. If you look real close in the below you can see how there are two diodes in the LED light that sits beneath each key. Rosewill will offer the Rk-9200 in your choice of blue, red, brown, and black Cherry MX key switches. This is the first dual LED backlit mechanical gaming keyboard to ever be released!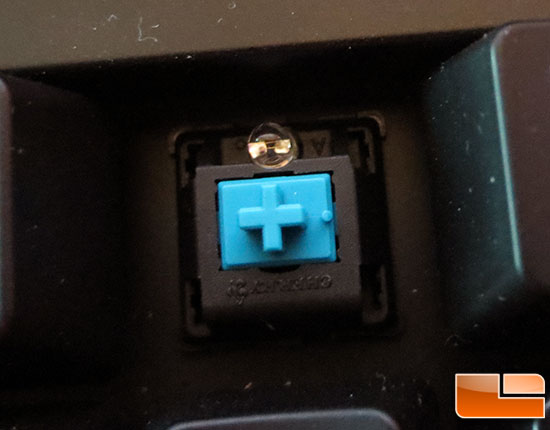 You also get advanced backlighting control for the WASD and 4 directional arrow gaming keys while allowing you to choose between 5 global brightness modes. Gamers can also disable the Windows keys, which is a big plus. We also noticed that the USB cord is removable like on the RK-9000 series and not fixed like on the RK-9100 series that was released this fall. Rosewill expects this keyboard to debut soon for under $150.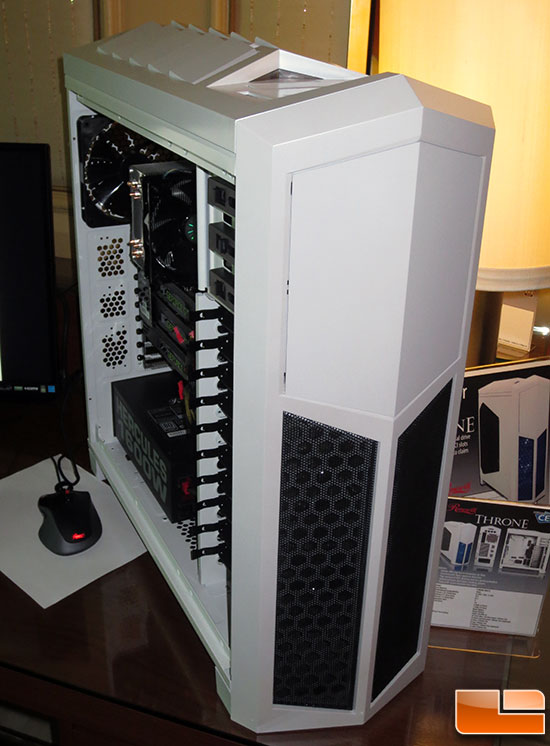 Rosewill was also showing off the Throne Full tower PC Chassis, which is the successor to the Thor V2. This case has a nice clean look to is and is packed full of features.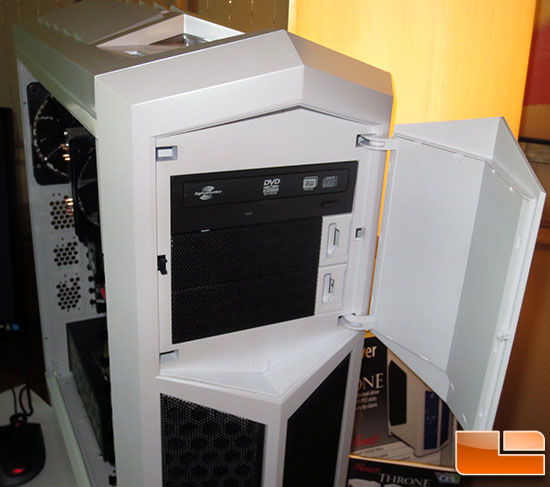 The Rosewill Thorn will be available in black and white.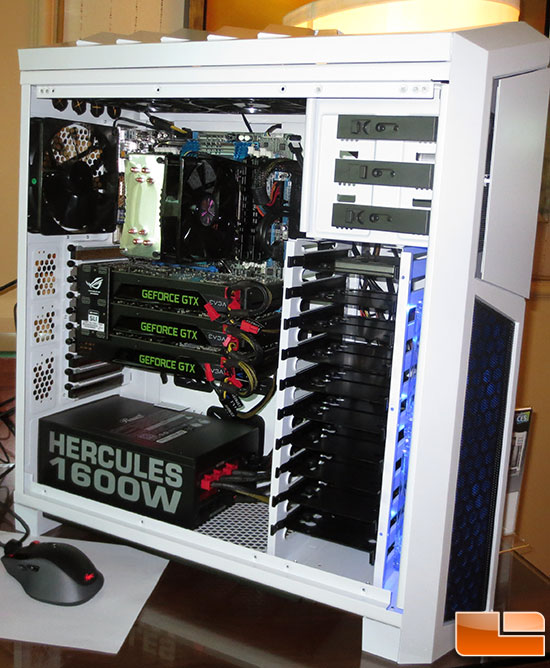 Inside the Thorn we spotted the massive Rosewill HERCULES 1600W power supply along with an Intel Core i7-3970X Processor, NVIDIA GTX680 3-way SLI graphic cards setup, and other high-end computer components! Even with a bunch of gaming hardware inside this case still had plenty of room left inside!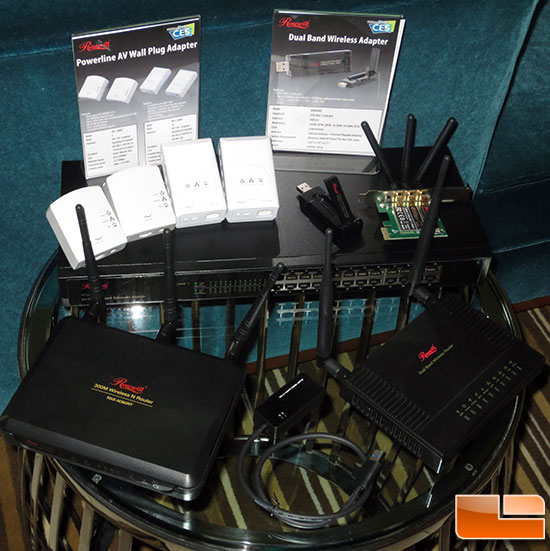 Rosewill has been really focused on networking products lately and had a full line of products to show off. They don't have high-end 802.11ac wireless product out now as they are focusing on budget friendly 802.11n wireless devices (L600N wireless router, N900UBE Wireless USB Adapter, etc.).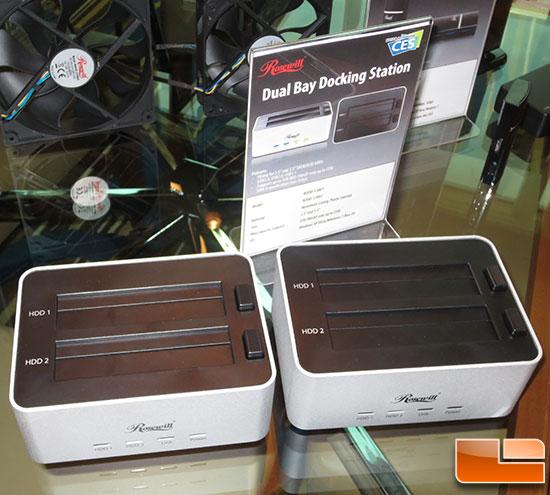 Rosewill now offers a dual bay docking station for 2.5″ and 3.5″ SSDs that supports drives up to 3TB in capacity. They use the USB 3.0 and USB 2.0 interfaces. Rosewill currently offers just a single drive USB 2.0 docking station, so these new models support more drives, higher capacities and are faster thanks to SuperSpeed USB 3.0.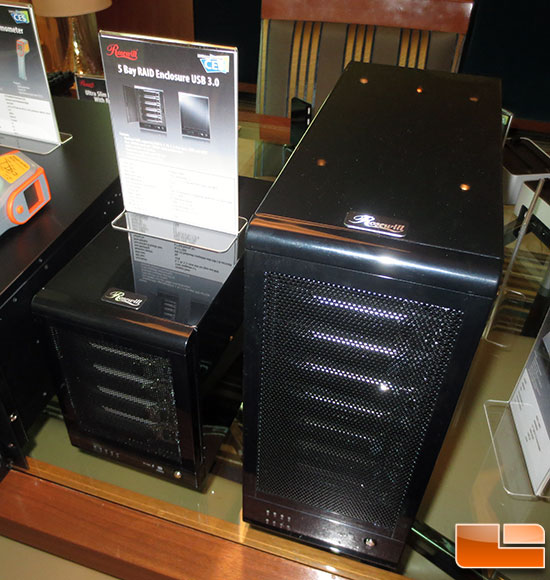 Rosewill also now has diskless RAID enclosures available for those wanting a DIY NAS solution!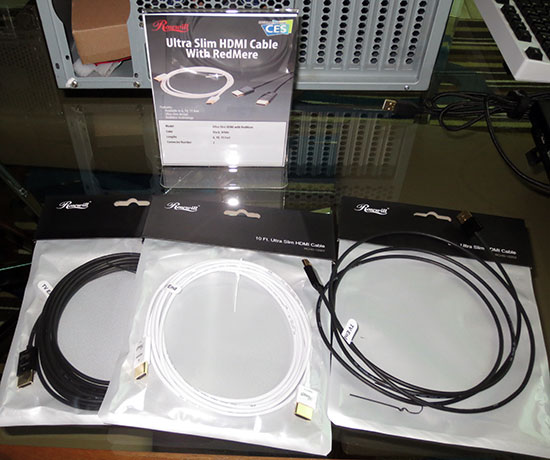 Last, but not least, we were shown the Rosewill Ultra Slime HDMI cables with RedMere technology. These are super slim directional HDMI cables unlike any that we have ever seen before.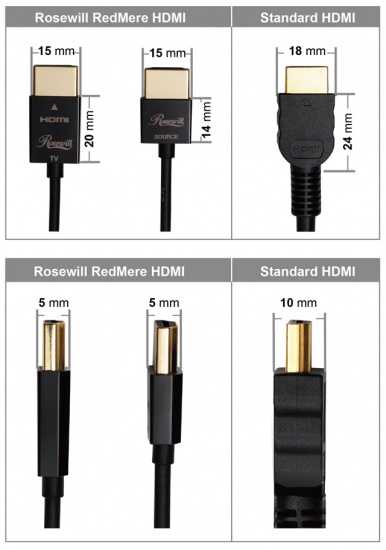 If you are going want the smallest HDMI cables possible these are the ones for you!