CES 2013: Seagate, Antec, Intel, A-Data, Digital Storm, Sapphire & More
Tue, Jan 15, 2013 - 12:00 AM
Antec Shows off New Cases & More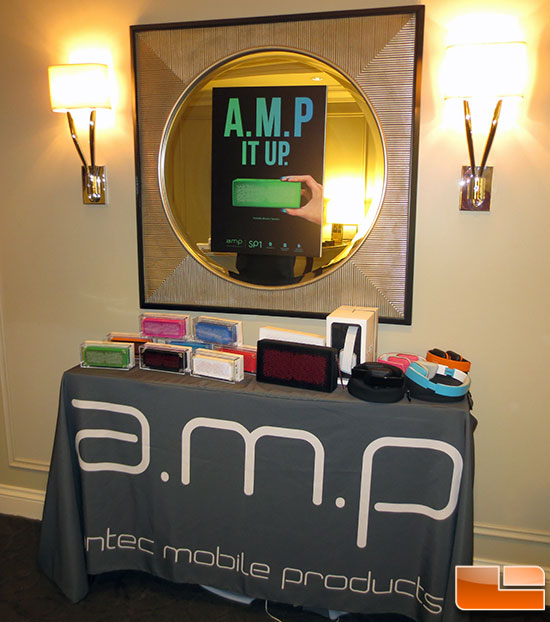 We almost walked past the Antec suite as it was called A.M.P and not Antec. It appears that Antech is going to pushing the A.M.P (Antec Mobile Products) line heavily this year. Antec had dozens of audio products on display in the booth.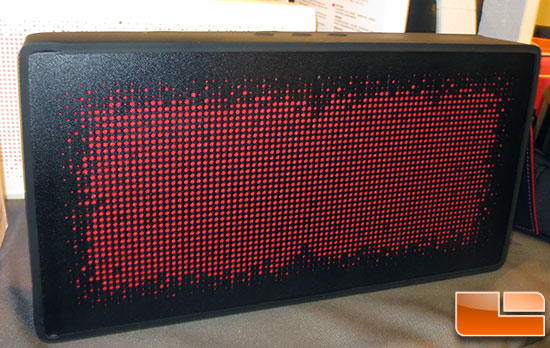 The A.M.P. SP-1 is a $99.99 wireless Bluetooth speaker that Antech has high hopes for. This speaker can run for 10 hours on the battery and it sounded pretty good.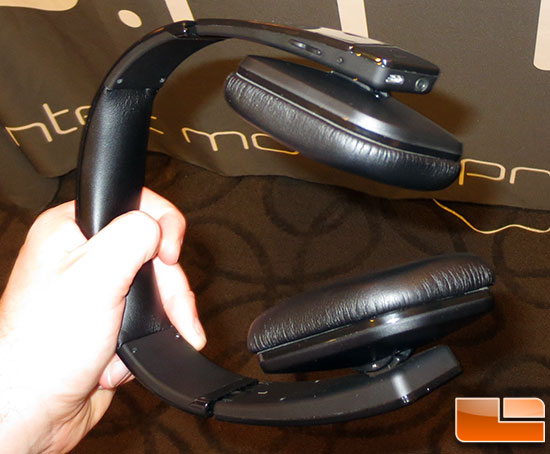 Antec also had Powerup 3000 rapid-charge battery packs, ear buds, headphones and a ton of other mobile products being shown off!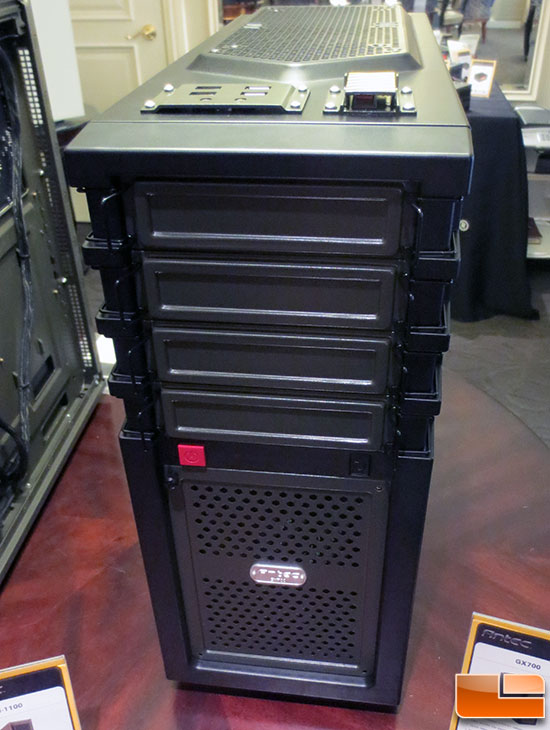 When it comes to computer cases the Antec GX700 was the highlight of the Antec suite. This mid-tower case has an MSRP of $49.99 and it looks good anc comes with some pretty decent features. For example in the front you get four 5.25" external bays and a military themed case.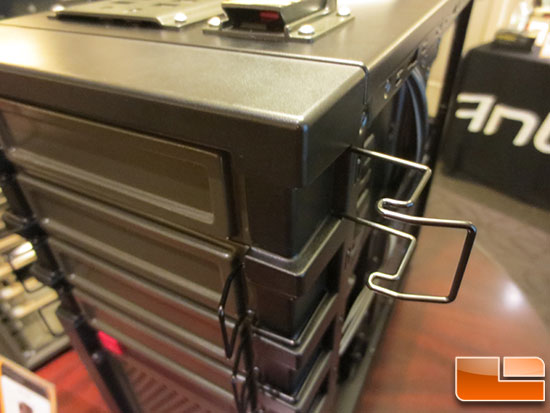 Antec is using military inspired latches for the front 5.25″ drive bays.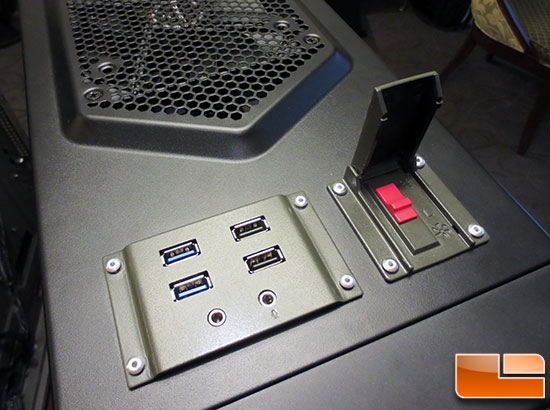 Up top you have two USB 3.0 ports, two USB 2.0 ports, and fan speed controls.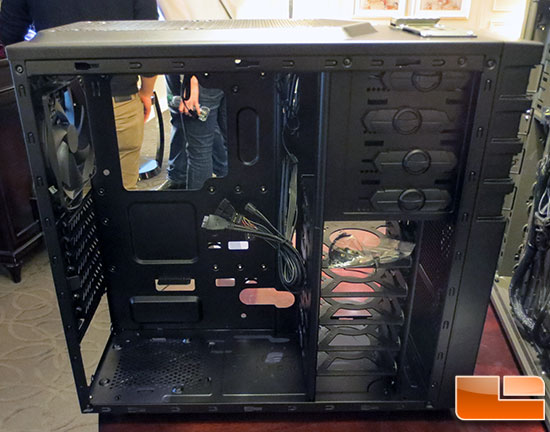 Inside you'll find that this case comes with two 140mm fans on the top panel and one 120mm fanon the rear panel. The case supports ATX, microATX, Mini-ITX motherboards, and you can install video cards up to 11.5" (293 mm) in length and CPU coolers up to 6.77" (172 mm) tall.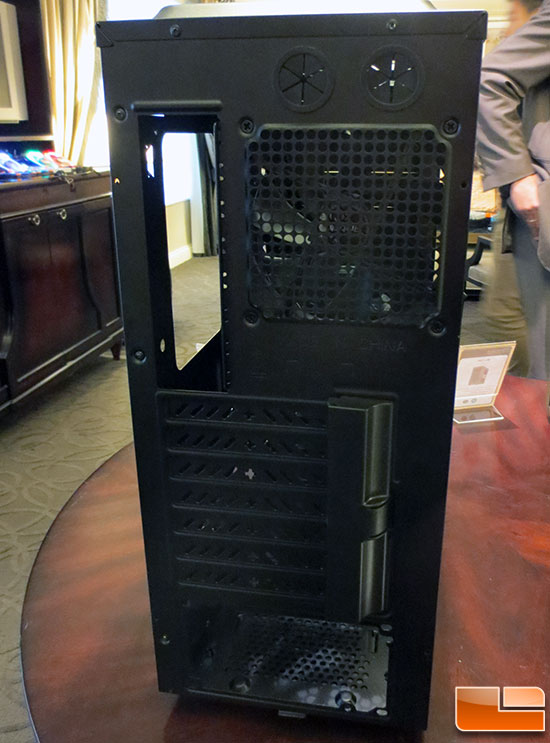 Overall the Antec GX700 doesn't look bad and for the budget friendly $50 price tag it is hard to see any major flaws!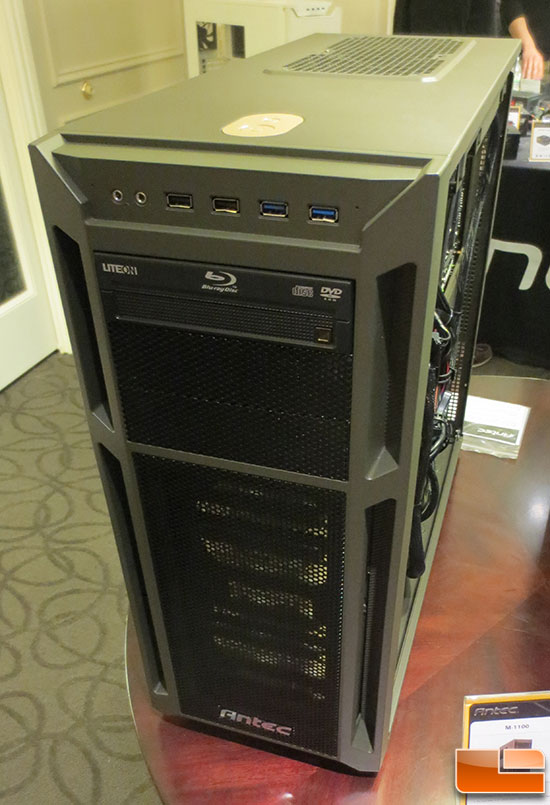 In addition to the GX700, Antec has also introduced the M1100 chassis at CES 2013. As the name implies, it's based on the Eleven Hundred, but is a military themed version.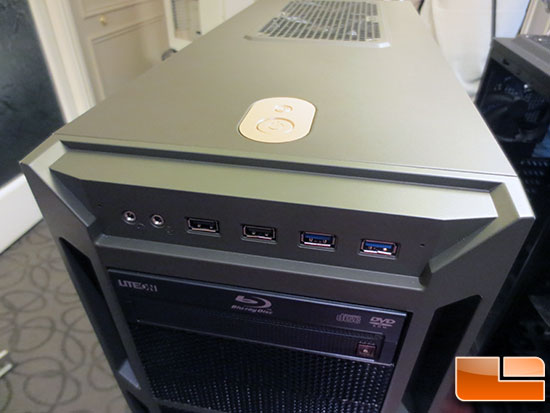 Up top you have audio jacks, two USB 3.0 ports and two USB 2.0 on the front panel. The Antec M1100 has three external 5.25-inch drive bays power/reset switches are situated on top of the case.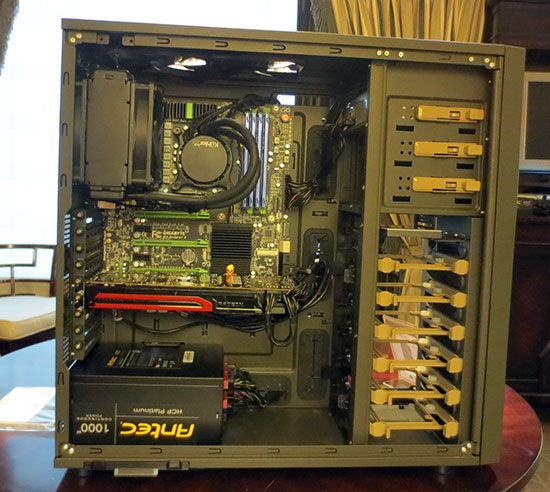 Inside you'll find the military green and tan theme continues and plenty of room for your PC hardware. Antec says this case has no issues fitting XL-ATX motherboards and should have pretty good airflow with a 200mm fan up top and a 120mm fan on the back.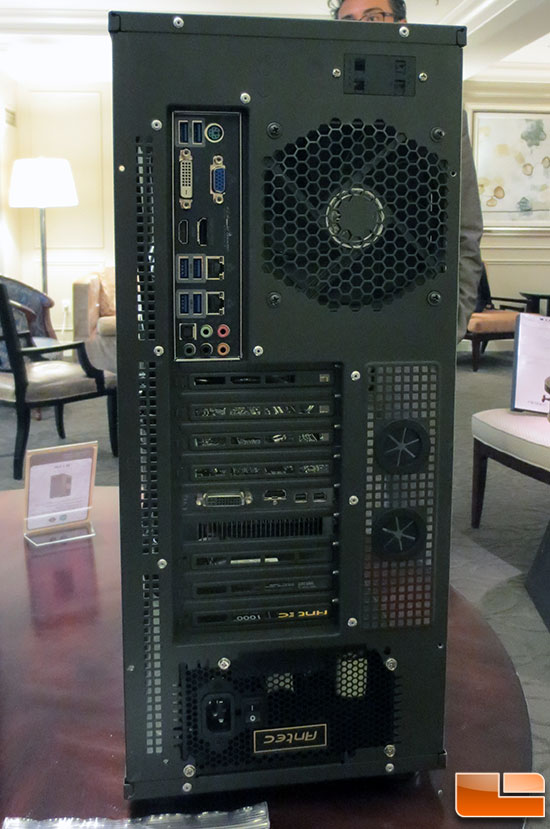 No release date was mentioned for the Antec M1100, but we were told that it has an MSRP of $149.99.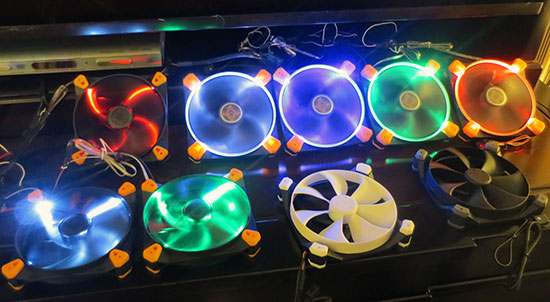 Antec also had a ton of case fans on display at CES 2013. The Antec TrueQuiet 120 fan series was engineered to reduce fan noise by using a unique fan blade design. Antec has a wide variety of colors to pick from and even has different LED lighting options. The lighted rings look pretty sharp!