CES 2013: Seagate, Antec, Intel, A-Data, Digital Storm, Sapphire & More
Tue, Jan 15, 2013 - 12:00 AM
Intel NUC Sightings At CES 2013
Intel didn't show Legit Reviews anything Haswell related, but we were shown the upcoming Next Unit of Computing Kit DCCP847DYE. This is basically the NUC that we reviewed back in November 2012, but with a lower cost CPU inside. From what we were told, Intel took the Intel NUC DC3217IYE and removed the more expensive Core i3-3217U processor and replaced it with a lower cost Celeron 847 processorl.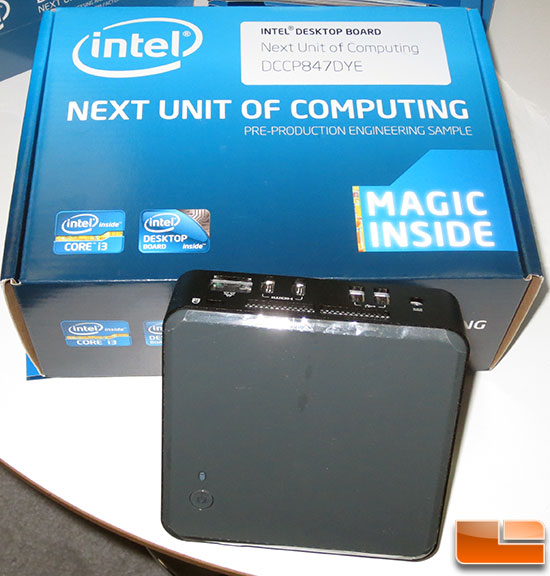 By using a more budget friendly processor it means that theE will be around $100 less than the current entry level model. The Intel NUC with the Core i3 processor has a street price of $308.99 Shipped, so this means we could see a ~$200 NUC very soon! The Intel Celeron 847 is a 1.1GHz dual-core 64-bit processor based on 32nm architecture with no support for HyperThreadingor Turbo Boost.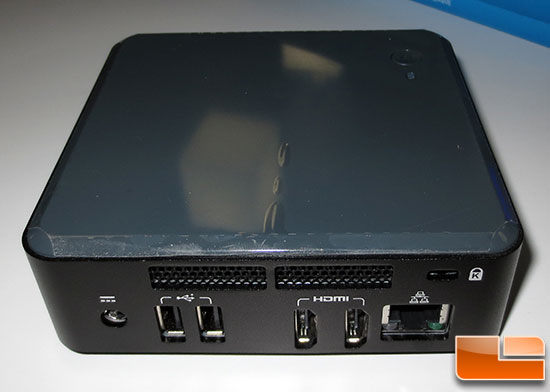 Besides the processor change on the board the only other difference it the case cover. It is now grey instead of black! This new model is shown on Intel's NUC page and will be available to purchase in February 2013. Intel also mentioned that a NUC based on the Intel Core i5 processor series could be coming out in the 1H 2013, so those looking for more performance should be excited!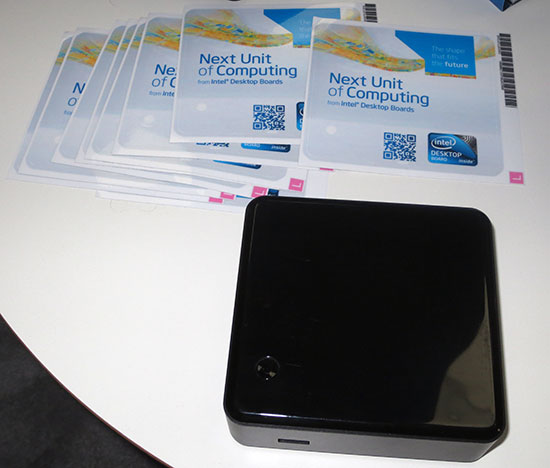 Intel also showed us a bunch of case 'skins' that they are developing to help consumers personalize the NUC.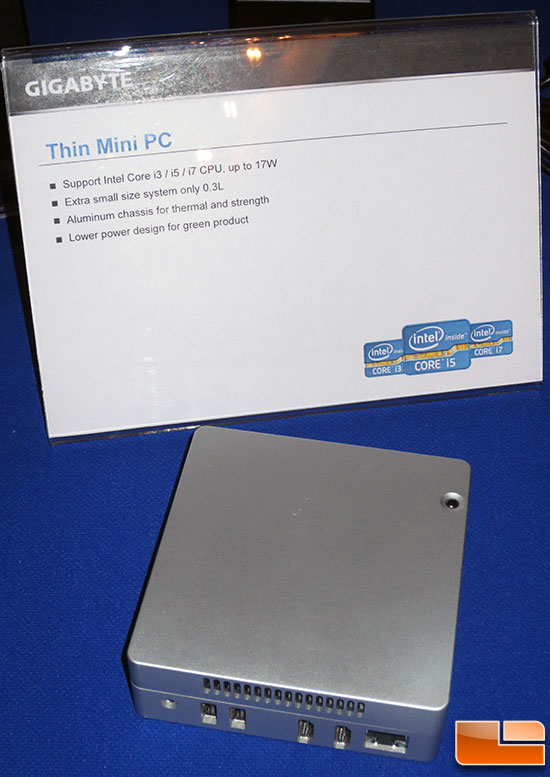 When we stopped by to visit with Gigabyte we were shown the Gigabyte Thin Mini PC. We quickly noticed that it looks an Intel NUC inside a custom aluminum chassis! It looks like this little 1.5 inches tall by 4.5 inches wide PC is starting to take off!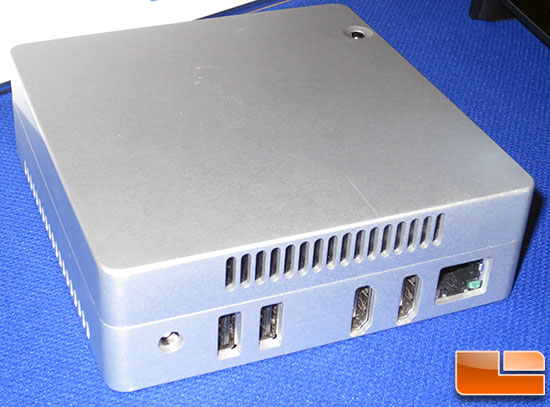 Gigabyte said they went with the aluminum chassis because it is stronger and that they were able to improve the thermal performance of the system by altering the air vents in the chassis.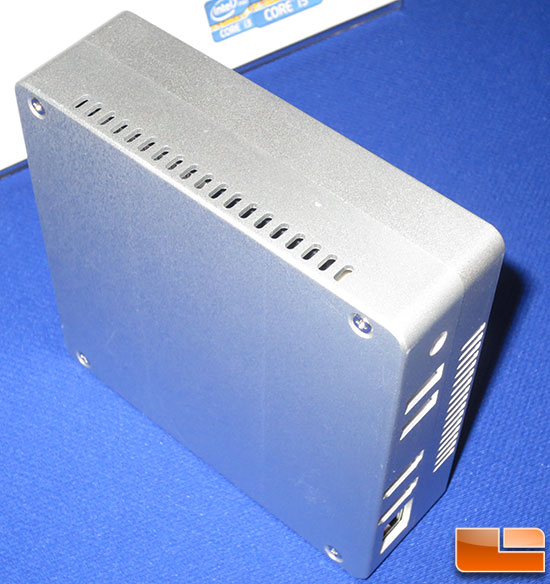 Gigabyte said that this model was just a prototype, but we have a feeling that we will see this system come to market when Intel releases the Haswell processor. Gigabyte wouldn't let us open up the unit, but we have a feeling that Gigabyte will be using their own board inside this custom chassis when it is released.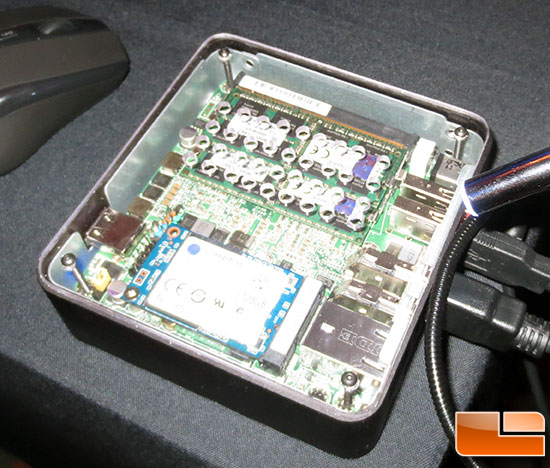 We also ran into an Intel NUC at the Kingston suite at CES 2013 and they had a NUC with a clear case bottom so that you could see the internals of the system! We bumped into the NUC all over CES 2013, so it appears that this system and form factor will be around for some time! A tiny Desktop PC that measures 4″ x 4″ is pretty cool though, so we are glad to see it all over!