CES 2013: Seagate, Antec, Intel, A-Data, Digital Storm, Sapphire & More
Tue, Jan 15, 2013 - 12:00 AM
A-Data Shows Off DashDrive and NGFF SSDs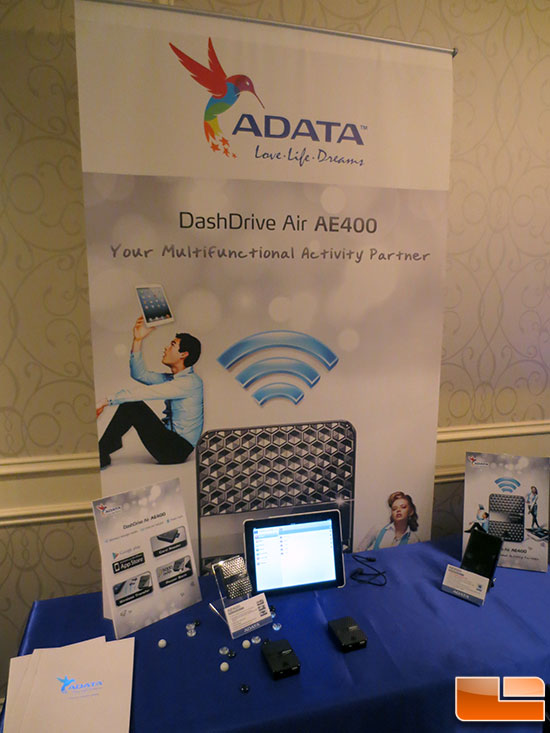 When we stopped by the ADATA Suite we quickly found out that the DashDrive Air AE400 was the main attraction for this show this year. The ADATA DashDrive Air AE400 is basically an all-in-one device that can be used as a WiFi hotspot (for up to ten devices), USB charger and SD card reader.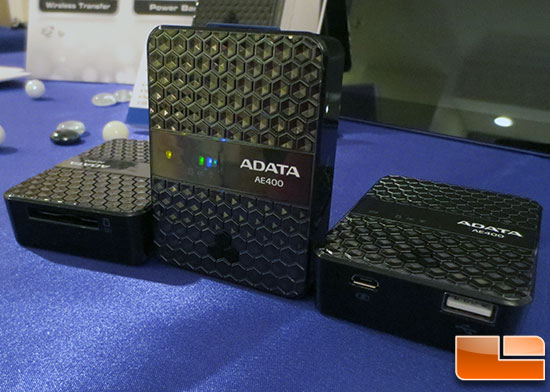 Inside the tiny device is a 5,000mAh single cell battery that charges mobile devices and provides wire-free use of the AE400. ADATA says that the AE400 had downloadable Apps for both Google Android and Apple iOS and is ideal for users on the go. One end of the device has the SD card reader slot and the other has a pair of USB ports. The front of the AE400 has a bunch of LED status lights that tell you what is going on. No word on pricing, but it is coming soon!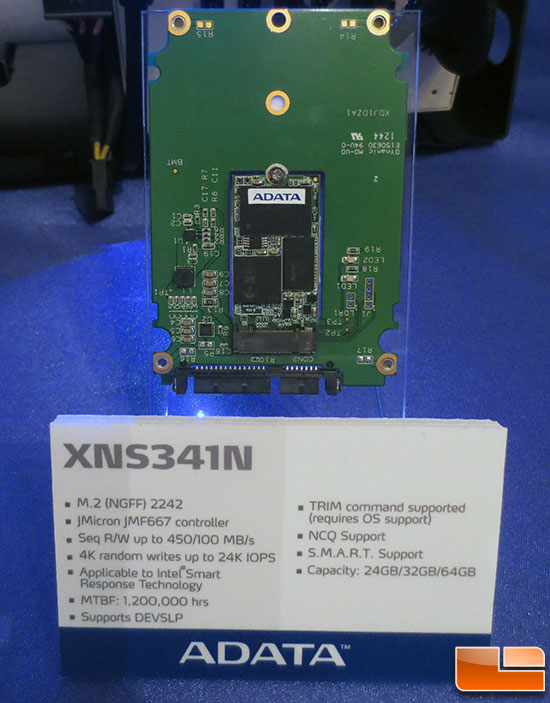 Next we were shown the ADATA XNS341N NGFF SSD! This card uses the upcoming NGFF-based M.2 form factor, which is supposed to be replacing mSATA slots in ultrabooks. The ADATA XNS341N uses a JMicron JMF667 controller and has a sequential read speed of 450MB/s and a write speed of 100MB/s. This drive is obviously going to be aimed at budget systems as 100MB/s write speeds and capacities of 24GB/32GB/64GB are nothing to write home about.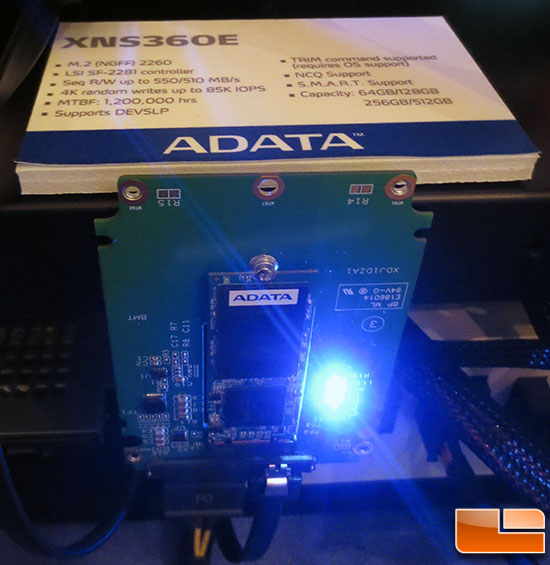 ADATA was also showing off the XNS360E, which is another NGFF M.2 SSD, but this one uses the LSI SandForce SF-2281 controller and is much faster. The sequential read speeds are rated at up to 550MB/s and the write speeds are rated up to 512MB/s. It is also available in capacities of up to 512GB, so this drive is much more interesting.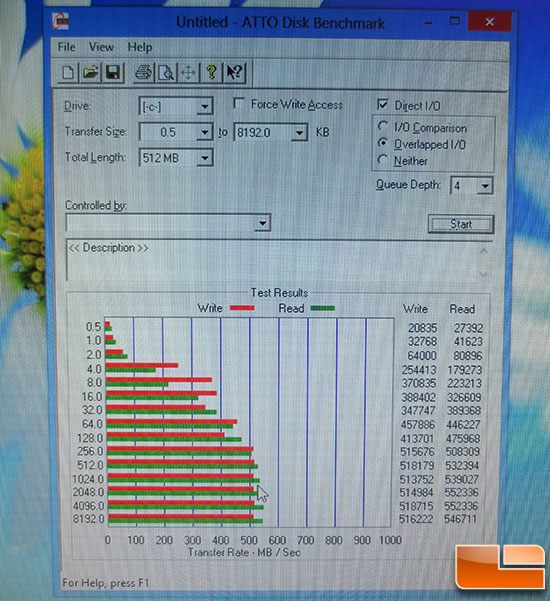 We were able to run a benchmark and we were seeing 552MB/s read and 518MB/s write in ATTO disk benchmark! As you can see NGFF M.2 drives are small, but when it comes to performance they are comparable to the fastest 2.5-inch SATA III drives on the market today!