CES 2013: Corsair Unveils Obsidian 900D, Raptor Gaming Peripherals & More!
Tue, Jan 08, 2013 - 8:00 AM
Corsair Vengeance Updated and Improved!
Last night we had the opportunity to spend some quality time with Corsair at their press event in Las Vegas Nevada during CES: 2013. Along with several new products they are launching, they are also updating and revamping several of their existing products.
Corsair Vegeance K95 Gaming Keyboard: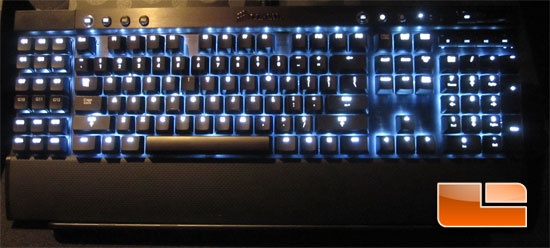 Wanting to continue down the path with the highly successful K90 Gaming keyboard, Corsair is bringing the Vengeance K95 to the party. The Vengeance K95 Gaming keyboard is the most advanced keyboard Corsair has ever built. Sporting a new black anodized brushed aluminum chassis and white LED lighting, the Vengeance K95 keyboard gets an upgrade with Cherry MX Red key mechanical switches on every key. This includes all of the function and macro keys as well. What's really sweet is that each key is backlit individually, so each can be enabled or disabled plus overall backlighting can be adjusted as well with four different settings. Like its predecessor the K90, there are still 18 dedicated progammable macro keys which can be stored in onboard flash memory along with the lighting profiles. Features also carryed over from the K90 are full anti-ghosting, 20-key rollover, and a 1ms reporting rate. We expect these to be available early spring with an MSRP of $149.99
Corsair Vegeance M65 & M95 Gaming Mice: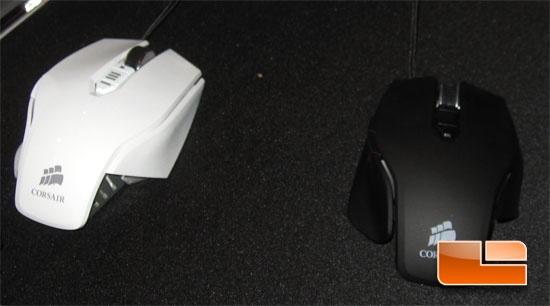 Also updated are the Vengeance gaming mice, each getting a +5 bump in product name as well from M60 and M90 to M65 and M95. Like the previous incarnations, the mice have an ergonomic aluminum unibody chassis fitted with an Avago Technologies ADNS-9800 LaserStream gaming sensor. Bumping up the DPI sensor 30% from 5700 to 8200 in tracking resolution will allow hardcore gamers more precision to boost their gaming performance. Also added are ruggedized, high-precision button switches for rapid triggering and added durability. On-the-fly resolution switching coupled with programmable lift detection and a high-mass scroll wheel keeps everything on an even keel and PTFE glide pads make the mice slide easily on most any surface. The Vengeance M95 is specifically optimized for MMO gamers with its 15 fully programmable buttons so if that's your domain, it may be worth a look.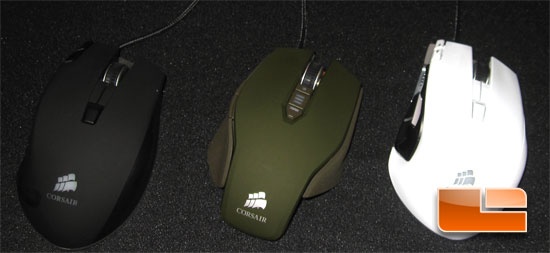 On-board flash memory stores macros for six profiles fully switchable on-the-fly and are programmed through an included Windows software utility. Adding to the black color scheme, the Vengeance M95 is now also available in Arctic White. With only eight programmable buttons the Vengeance M65 is more geared towards FPS enthusiasts with a Sniper button that drops the DPI-resolution down to allow for greater precision and more accurate aiming. It carries many of the other design features of the M95 but adds an extra color option in Military Green with Arctic White and Gunmetal Black also being available. M95 and M65 mice will be available sometime this month at an MSRP of $79.99 and $69.99 respectively.
Corsair Vengeance MM600 Dual-sided Gaming Mat: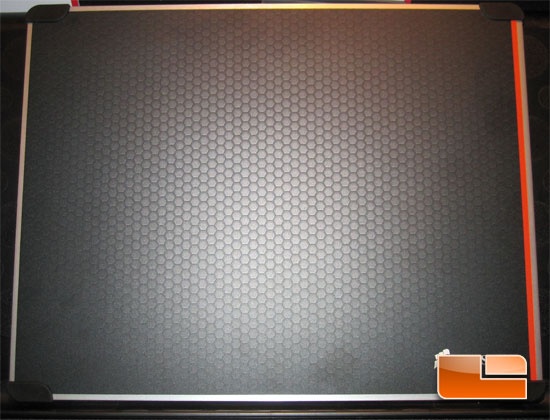 The MM600 is a new double-sided mat built upon a solid piece of 3mm thick aircraft-grade aluminum for a flatter, more rigid surface. As one would expect, no-slip rubber corners are built in to prevent movement of the mat because we all know the gyrations gamers go through during gaming sessions. Both sides feature high-quality polymer surface that have been "tuned to deliver distinct glide characteristics". Sounds good to us. One side has a smooth-texture that's designed for high-speed glide, and the opposite side has a heavy-texture for more finite control.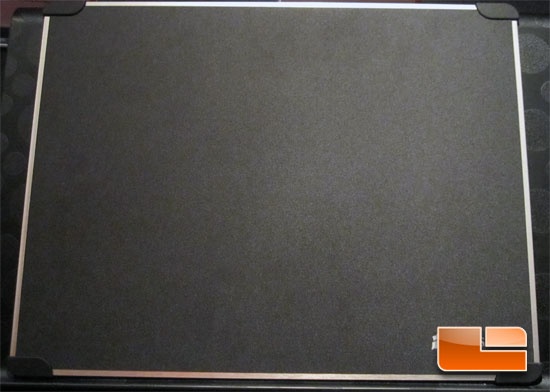 Both play nice with high-precision sensors which of course are what are offered in Corsair's laser gaming mice. They go together like peas and carrots and if you are interested in picking one up, they'll also be available this month to coincide with the M65 and M95 mice for an MSRP of $39.99.
Corsair Vengeance 2000 Wireless Gaming Headset: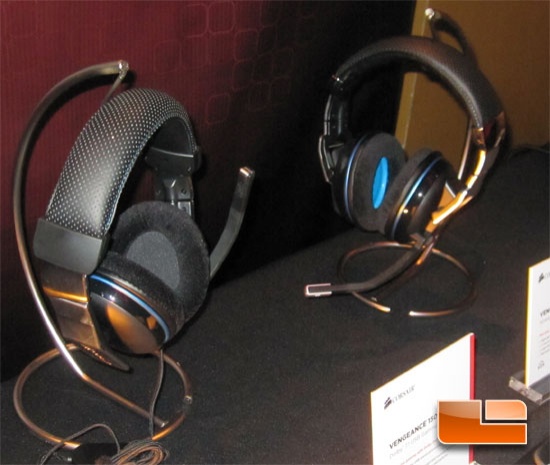 While not new in terms of hardware, Corsair will be releasing a free software driver update adding the much requested Dolby Headphone 2.0 to the Vengeance 2000 Wireless gaming headset. This will crank out up to 7.1-channels for an enhanced surround sound headphone audio experience. Look for this in February to be available for download from www.corsair.com.