be quiet! Releases System Power S7 Power Supply Series
Wed, Nov 21, 2012 - 11:20 AM
be quiet! today the release of its new power supply line for system builders. The new System Power S7 series consists of seven models ranging from 300 Watts up to 700 Watts and is therefore perfectly suited for the needs of all professional PC system integrators (SIs) whether it's a high-end workstation or a low price entry level system. The S7 series now offers both improved power efficiency with the 80 PLUS Silver certification on most models and more stable voltages thanks to new Active Clamp topology. System Power S7 will roll out on November 21st and will be available in 300, 350, 400 Watt models with 80 Plus Bronze certification. The 450, 500, 600 and 700 Watt versions provide 80 Plus Silver certification. No word on pricing.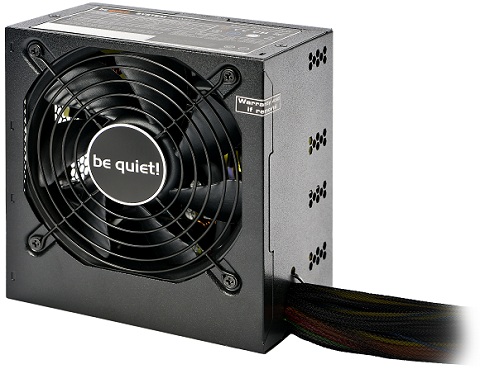 be quiet! System Power S7 700W Features:
Class-leading quietness with 120mm cooling fan; annoying high-frequency noise in particular is reduced
700 Watts of continuous power provide huge power reserves for those times the PC really needs it all
More 12V power than other SI-class power supplies increases power stability, supports bigger system builds
NVIDIA SLI Ready and AMD CrossFireX certifications allow you to build powerful Multi-GPU systems with confidence
80PLUS Silver certification and up to 90% power conversion efficiency for greener systems
Extensive compatibility with latest specifications, including Intel C6, ErP 2013 and Energy Star 5
German product conception, design and quality control
"We are excited to be able to offer high-end features like the new Active Clamp topology and best in class efficiency up to 80PLUS Silver certification to professional system builders. More and more customers are demanding eco-friendly systems with good energy efficiency. Now these SIs have the tools to meet these requirements along with our legendary reputation for making silent PCs possible." said Scott Richards, Global Brand Director for be quiet!.