ATI or NVIDIA – The Battle For Adult Gaming GPU's
Tue, Oct 24, 2006 - 12:00 AM
Adult Gaming – Driven By ThriXXX and Jenna Jameson
It was bound to happen, but a number of our readers have recently sent in e-mails asking what graphics cards would be best for rendering graphics in adult video games. With the adult industry quickly growing its obvious why 3D sex technology is starting to take off. ThriXXX Technology is one of the leaders in realtime 3D rendering for adult ?game? titles and has produced a number of game titles in this genera over the years. ThriXXX is also the software behind porn mega star Jenna Jameson?s latest online venture ? Virtually Jenna. Virtually Jenna is the official video game of Jenna Jameson and since it uses the popular ThriXXX graphics engine to render it we figured this would be the best combination to test out ATI and NVIDIA graphics cards to see who is best when it comes to adult gaming performance.
Since testing graphics cards on adult video games is something unheard of it wasn't surprising to not find a single ThriXXX game title listed on NVIDIA's SLI optimized game list even though it has 350 games that are SLI optimized. To be fair ATI doesn't list any adult titles for their CrossFire platforms either. It seems that those that play adult game titles really have no clue of what works and what doesn't, so it makes sense why we got those e-mails.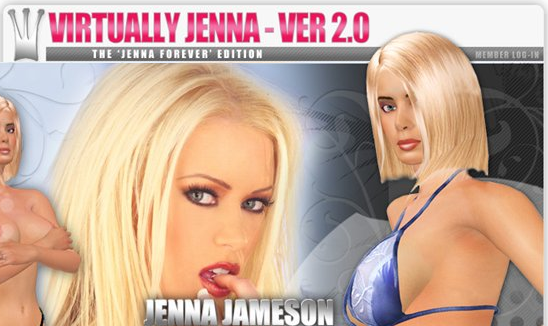 After looking into the game Virtual Jenna it was found that the system requirements seemed pretty easy as the game requirements state that it needs at least an Intel Pentium 4 processor and 256MB of system memory and a 3D graphics card that has at least 64MB of memory on board.
The gaming system that we ran Virtually Jenna on featured the Intel Core 2 Duo E6700 processor (2.66GHz Dual-Core) on the Intel D975XBX motherboard with 2GB of Corsair PC2-6400C3 memory and a Western Digital RaptorX hard drive. We used the ATI X1900XTX with CATALYST driver version 6.10 and the NVIDIA GeForce 7900GTX graphics cards with Forceware 91.47 drivers on our gaming rig to see which could render Jenna the best.
After 'playing' Virtually Jenna in the test labs the results have been tallied and we have had time to think about which brand of graphics card enhanced our game play!