ATI Catalyst 10.7 Video Cards Drivers Launching on July 26th!
Wed, Jul 21, 2010 - 5:15 PM
Remember that we reported that VLC v1.1.1 was coming out with GPU Decoding for AMD later this month? It was mentioned that VLC 1.1.1 would launch in conjunction with Catalyst 10.7 drivers on 7/21/2010. VLC 1.1.1 media player was released as promised, but no ATI drivers have been released yet. We contacted our friends up at ATI and Terry Makedon confirmed that the drivers are coming along as planned and will drop next Monday. That means next week we'll see new ATI Catalyst 10.7 drivers. We'll stay quiet on what the new features and fixes are.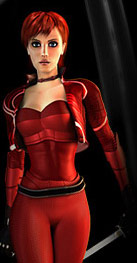 Catalyst 10.7 is scheduled to be posted on Monday July 26th. It will have full VLC acceleration at that point.