ASUS Xonar DGX and Xonar DSX Audio Cards Reviews
Fri, May 17, 2013 - 12:00 AM
ASUS Xonar DSX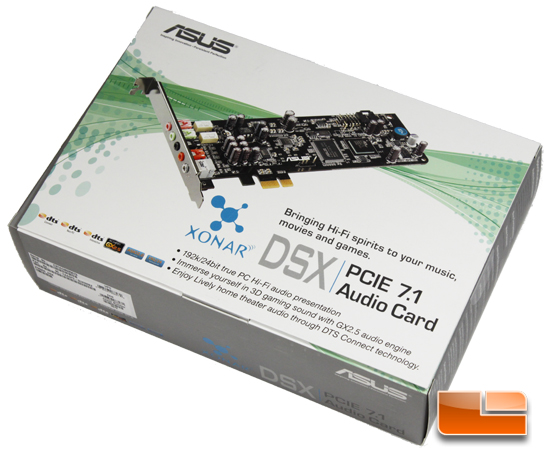 The DSX costs just $10 than the DGX and a number of specifications are scaled up. However unlike the DGX, this more expensive card lacks a headphone amplifier. Notable features of the Xonar DSX are DTS Connect for upmixing stereo channels to surround sound channels for home theater receivers, 192K/24 bit playback, and a swappable op-amp socket.
GX2.5 for realistic 3D gaming audio effects
DTS® Connect technology for an immersive 7.1 surround experience
192k/24bit True PC Hi-Fi Enjoyment
Swappable OPamp socket – Tune up your own sound with ease
Auto-detect front-panel – best flexibility and connectivity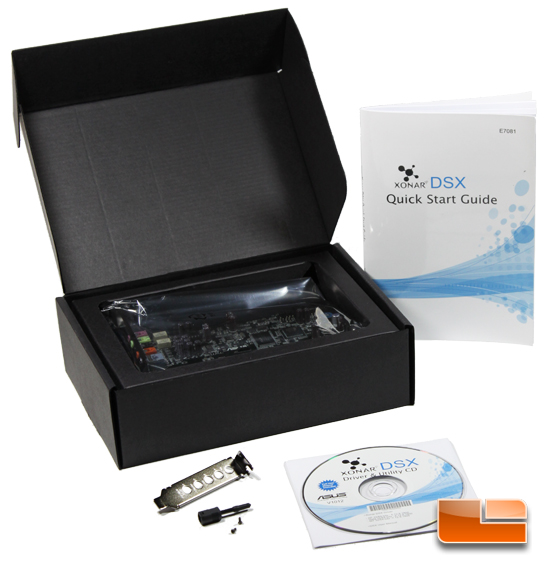 Included with the Xonar DSX comes with a low-profile bracket, screws for the replacement bracket, a cute screwdriver, a driver CD, and a multi-language quick start guide.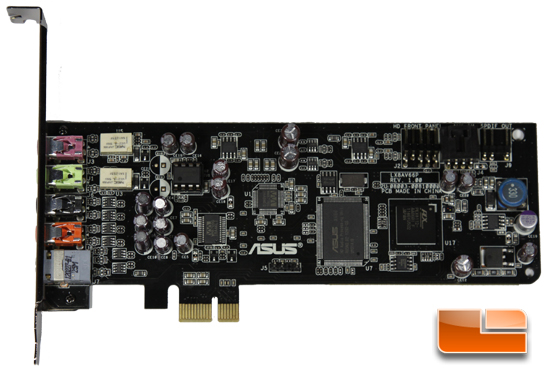 The DSX is a half-height card measuring 6.6 x 2.54 in (167.64 x 64.4 mm) and in all intents is roughly the same size as the DGX.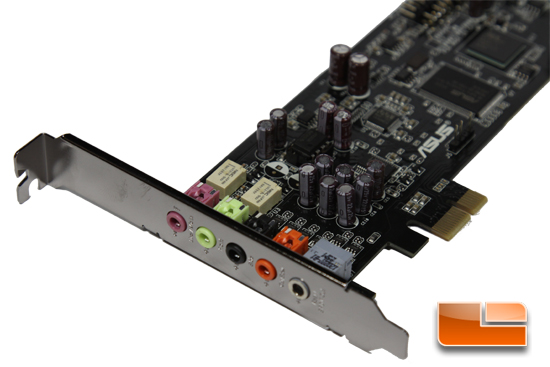 Unlike the DGX, the DSX can output 7.1 channel audio. In keeping with the card's half-height size, one of the 3.5 mm analog output jacks is combo'd with the S/PDIF and optical TOSLINK output. Also visible on the card are four pins for aux-in.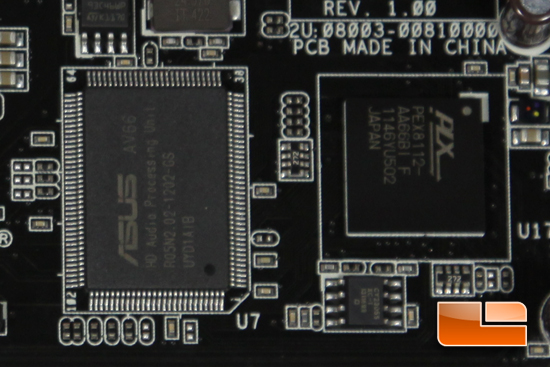 Like its PCI predecessor the Xonar DS, the Xonar DSX has the same ASUS AV66 audio processor, which is actually a rebranded C-Media Oxygen CMI8788 audio processor. Like the DGX, a PLX PEX8112 bridge chip is used to permit PCI-E compatibility with the PCI native C-Media audio processor.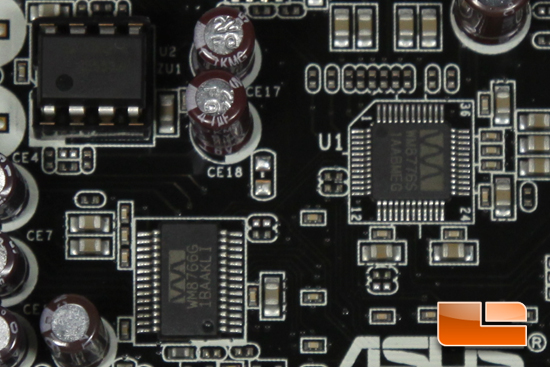 In this detail photograph, the swappable Texas Instruments NE55329 op amp can be seen to the top left. Along the bottom is a Wolfson WM8766G digital-to-analog converter and to the right is a Wolfson WM8766S analog-to-digital converter.