ASUS Republic Of Gamers Maximus VI Hero Intel Z87 Motherboard Review
Tue, Jun 04, 2013 - 12:00 AM
Hitman Absolution
Hitman: Absolution is an action-adventure stealth DirecX 11 video game developed by IO Interactive and published by Square Enix. It is the fifth entry in the Hitman game series, and runs on IO Interactive's proprietary Glacier 2 game engine. This game title uses the Glacier 2 game engine and was released on November 20th, 2012.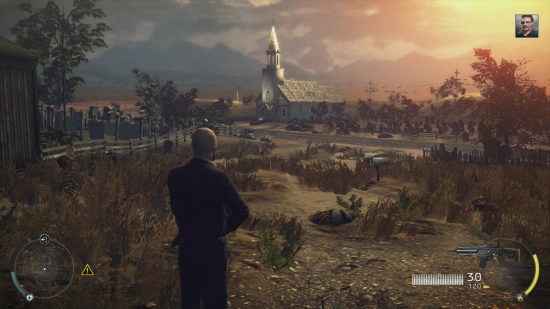 We benchmarked Hitman: Absolution with Ultra Settings.
Hitman Absolution – Intel HD Graphics
Benchmark Results: The ASUS Maximus VI Hero was able to outperform both of our other systems today. At 1280×1024 the Hero was able to average 31.967 frames per second compared to the GIGABYTE Z87X-UD3H average of 29.433 frames per second and 23.533 frames per second of the MSI Z77A-GD65 Gaming Intel Z77 system. It's an improvement of 35.8% over the Intel HD Graphics 4000 on the Intel Core i7 3770K at 1280×1024. Increasing the resolution to 1920×1080 the Hero continued its domination in Hitman Absolution with an average of 22.167 frames per second, 35.2% faster than the Z77 system!d

Hitman Absolution – ASUS GeForce GTX 670 DirectCU II
Benchmark Results: We aren't seeing a whole lot of variance between the different platforms when using the ASUS GeForce GTX 670 DirectCU II. With the maximum settings we saw an average of 44.067 frames per second at 1280s1024 and 31.5 frames per second at 1920×1080 from the ASUS ROG Maximus VI Hero.