ASRock's FM2 Series Motherboards Have X-Boost
Tue, Oct 02, 2012 - 11:17 AM
ASRock announced this morning that the company has exclusively brought a new auto overclocking function named "X-Boost" to all AMD FM2 Series Motherboards. ASRock says that X-Boost will give users an extra 15.77% performance boost on the CPU! They go on to say that this new generation of Trinity APUs hold great processing powers. and in order to fully unleash that power they came up with X-Boost.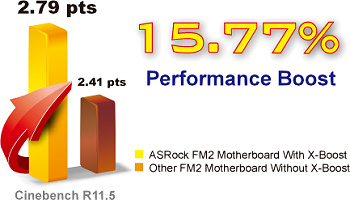 To enable X-Boost you simply need to press the "X" key on your keyboard during system POST and the overclocking function is enabled. The setting automatically overclocks the system by 15.77% and that is said to be enough to feel a performance boost. ASRock has seven AMD FM2 motherboards (FM2A85 Extreme6, FM2A85X Extreme4, FM2A85X Extreme4-M, FM2A75 Pro4, FM2A75 Pro4-M,FM2A75M-DGS and FM2A55M-DGS) and all have the X-Boost feature. The
ASRock FM2A85 Extreme6 is the flagship motherboard for the FM2 series for ASRock and features the A85X (Hudson-D4) chipset, Premium Gold Caps, Digi Power, X-Boost and more.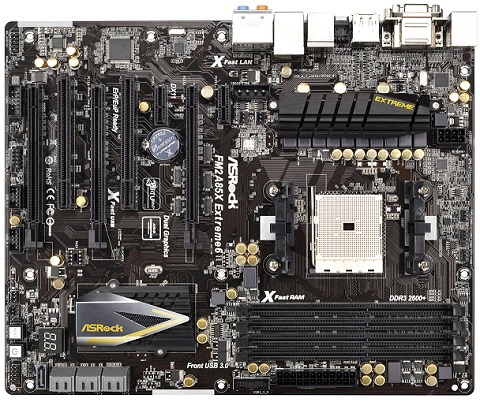 James Lee, V.P of ASRock Sales and Marketing announced proudly "AMD's Trinity APUs take integrated graphics to a whole new level! And now that ASRock has combined the new APU with topnotch motherboard specifications and X-Boost automatic overclocking, this is a really sweet deal for users."