AMD Radeon R9 290X vs NVIDIA GeForce GTX 780 at 4K Ultra HD
Fri, Oct 25, 2013 - 3:10 PM
Bioshock Infinite
BioShock Infinite is a first-person shooter video game developed by Irrational Games, and published by 2K Games. BioShock Infinite is the third installment in the BioShock series, and though it is not part of the storyline of previous BioShock games, it does feature similar gameplay concepts and themes. BioShock Infinite uses a Modified Unreal Engine 3 game engine and was released worldwide on March 26, 2013.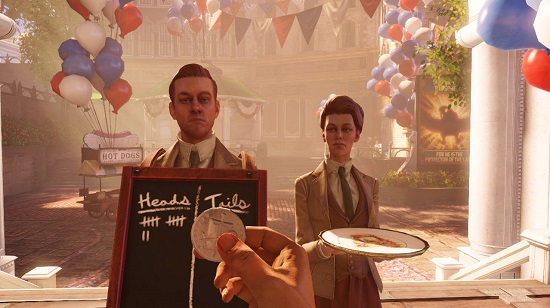 We tested BioShock Infinite with the Ultra game settings.
Benchmark Results: The Radeon R9 290X and EVGA GeForce GTX 780 SC were damn near tied again in Bioshock Infinite with the only difference being the average FPS.

The first portion of the frame log shows that the GeForce GTX did better at the very beginning of the benchmark, but the AMD Radeon R9 290X was doing better in at the end.