AMD Radeon HD 8790M Video Card Preview
Fri, Dec 28, 2012 - 12:00 AM
The AMD Radeon HD 8000 Series Comes to Notebooks
AMD will be launching the Radeon HD 8000 series graphics cards for both desktop and notebook PCs in 2013. AMD will be launching mobile parts first and we were sent over a Radeon HD 8790M to try out. This is the first mobile graphics processor that we have been able to get our hands on that is based on the AMD Graphics Core Next architecture.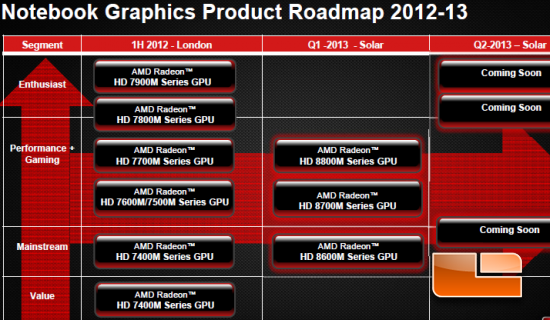 The mobile market is healthier than the PC market and AMD appears to have a strong graphics portfolio for that market in 2013. The AMD Radeon HD 8000M series cards (code named Solar) will be launching in Q1 2013 and will be the start of rolling out AMD GCN-enabled mobile parts into all segments of the market. By the summer of 2013 all of the discrete notebook graphic card solutions from AMD will be using GCN! This means significant performance and power saving gains are coming as AMD transitions away from the VLIW5-based Radeon HD 7000M-series parts.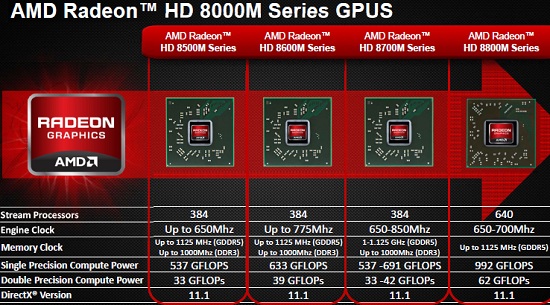 The AMD Radeon HD 8000M series of GPUs that will be launched in Q1 2013 will consist of the Radeon HD 8500M, 8600M, 8700M and 8800M series. These series will feature various models that are differentiated primarily by clock speeds.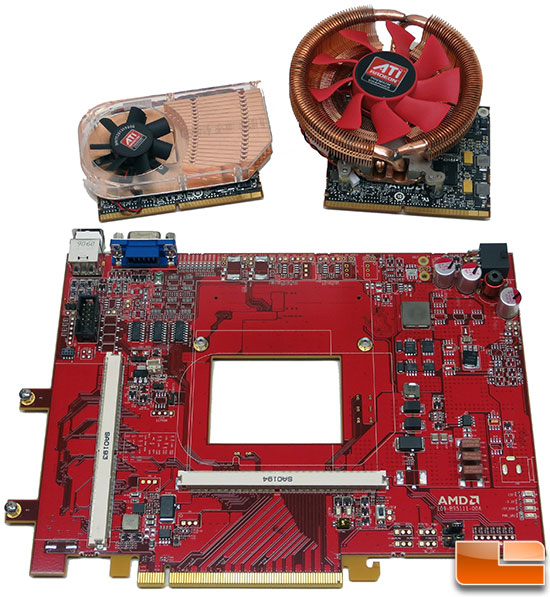 AMD sent over the upcoming Radeon HD 8790M along with the Radeon HD 7690M and an adapter to try the upcoming mobile graphics processors in our lab over the holiday break. The Radeon HD 8700M series will be succeeding the Radeon HD 7600M series, so comparing the 7690M to the 8790M should be a decent look to see where we are at today and where we will be in 2013 when it comes to discrete mobile graphics performance.
Here is a look at the features of both of these mobile parts:
GPU
ALUs
Core
clock
Mem.
clock
Memory
Bus
Memory
Fab.
process
Memory
Bandwidth
Radeon HD 7690M
480
600 MHz
800 MHz
128-bit
1GB GDDR5
40 nm
51.2 GB/s
Radeon HD 8790M
384
900 MHz
1000 MHz
128-bit
2GB GDDR5
28 nm
64.0 GB/s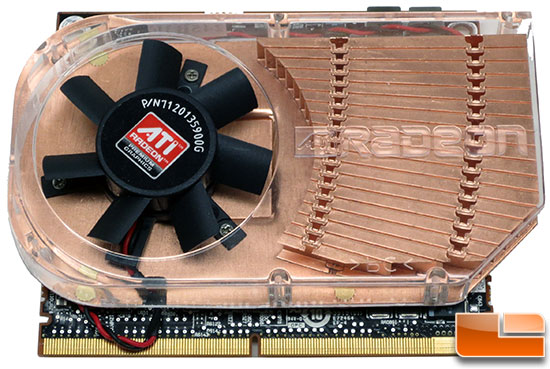 The AMD Radeon HD 7690M that we were sent was used part number 102-C01781-00 and features Thames on the 40-nm manufacturing process. This GPU has 480 ALUs clocked at 600MHz and 1GB GDDR5 memory on a 128-bit memory interface that is clocked at 800MHz.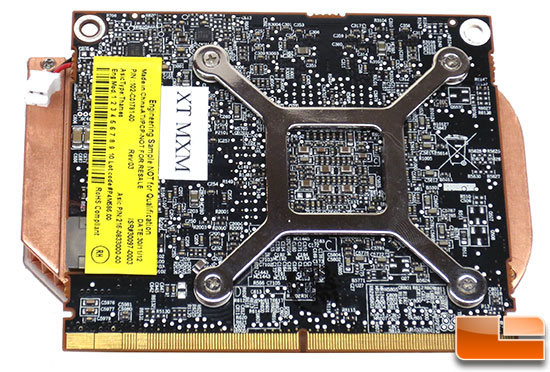 The back of the Radeon HD 7690M MXM laptop card is has no memory on it or anything that deserves special mention.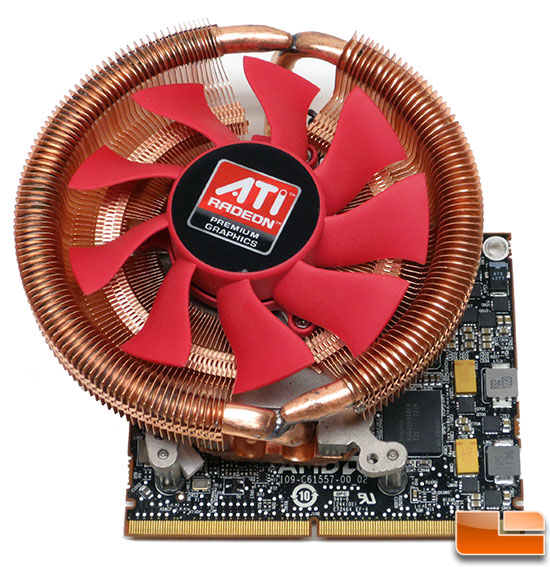 Next up we have the AMD Radeon HD 8790M MXM card that is code-named Mars. This GPU is built using the latest 28-nm manufacturing process and uses a much larger GPU cooler! This Radeon HD 8790M GPU has 384 ALUs clocked at 900MHz and 2GB GDDR5 memory on a 128-bit memory interface that is clocked at 1000MHz. The Radeon HD 8790M has fewer shader ALUs than its predecessors, but remember it is built using the newer GCN architecture, has faster clock speeds and twice the GDDR5 memory.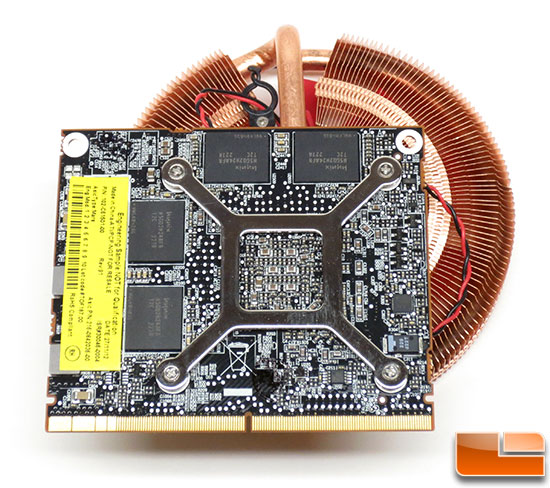 The back of the Radeon HD 8790M MXM module has four Hynix GDDR5 memory IC's on that make up part of the cards 2GB frame buffer.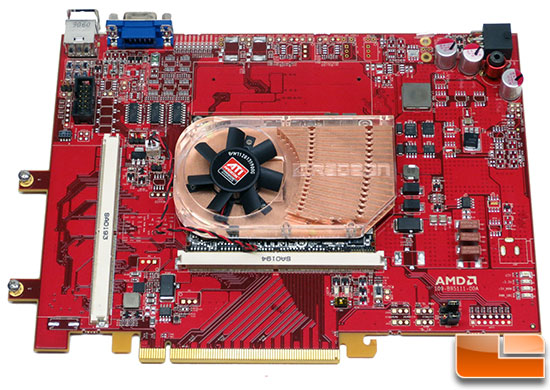 For testing we'll be using the AMD's development board that will allow us to run a mobile MXM video card on a desktop PCs primary PCIe x16 slot. This means we won't be testing anything on a laptop today, which isn't ideal, but it does has some benefits. For example we'll be using a high-end desktop processor, which means that the CPU will not be a performance bottleneck. This might mean the scores of the graphics cards are higher than what you'll see in a laptop, but since we are just comparing two generations of AMD GPU's it should be fine. We will not be covering competing mobile GPUs from NVIDIA as we are unsure if they will work properly on AMD's development board and we want our numbers to be as accurate as possible. That said, let's take a look at the test system and then some game titles to see how the performance looks!