AMD Radeon HD 7950 w/ Boost Versus NVIDIA GeForce GTX 760
Fri, Jun 28, 2013 - 9:00 AM
3DMark 2013
3Dmark Fire Strike Benchmark Results – For high performance gaming PCs

Use Fire Strike to test the performance of dedicated gaming PCs, or use the Fire Strike Extreme preset for high-end systems with multiple GPUs. Fire Strike uses a multi-threaded DirectX 11 engine to test DirectX 11 hardware.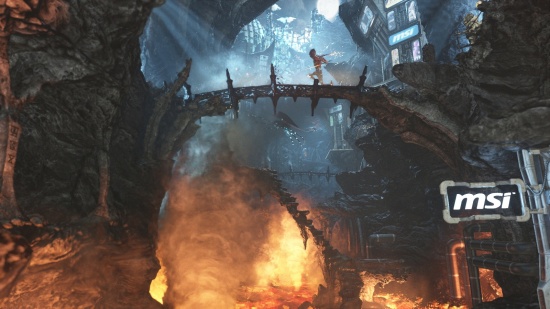 Fire Strike Benchmark Results: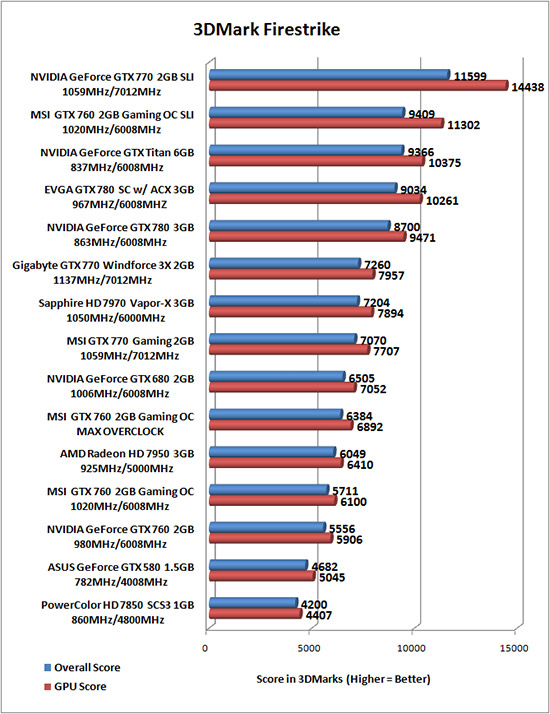 Benchmark Results: Futuremark 3DMark Fire Strike shows the AMD Radeon HD 7950 taking the victory with a 3DMark score of 6049 versus 5556 on the GTX 760. This works out to being a 8.9 percent performance difference.
Fire Strike Extreme: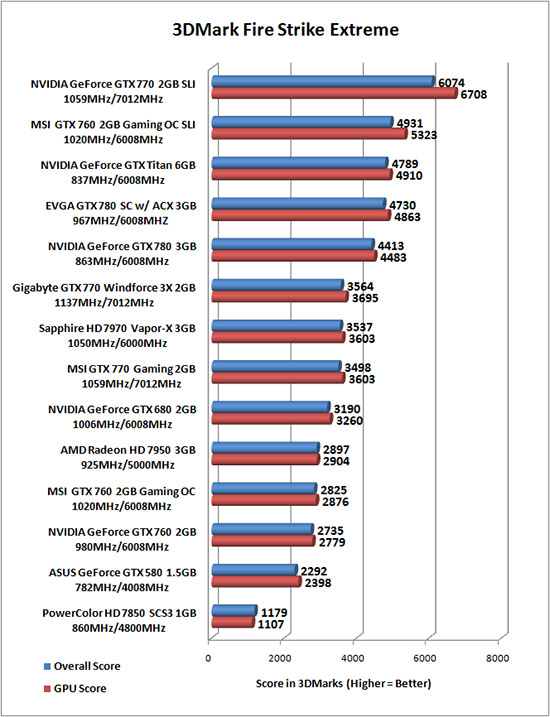 Benchmark Results: When moving up to the 3DMark Fire Strike Extreme benchmark the results are similar, with the AMD Radeon HD 7950 being 5.9% faster than the GeForce GTX 760.