AMD Demonstrates Running Trinity Notebook For The First Time
Tue, Jun 14, 2011 - 12:51 PM
Legit Reviews is in attendance at the AMD Developer Fusion Summit 2011 and we got a bit of a surprise during the opening keynote. Last month, at Computex in Taiwan, AMD unveiled its plans to produce a Bulldozer-based APU, that goes by codename Trinity. So, the APU has been announced, but never shown running before. Rick Bergman took care of that this morning when he showed a notebook running Trinity. He went out to say that the Trinity APU is due in 2012 and will be 50% more powerful than Llano that came out today. In order to get this extra performance boost Trinity will be running 'Bulldozer' x86 CPU cores with an updated DX11 GPU architecture. AMD will be using the current 32nm process for this APU as well. We are very impressed by Llano, so this is very good news.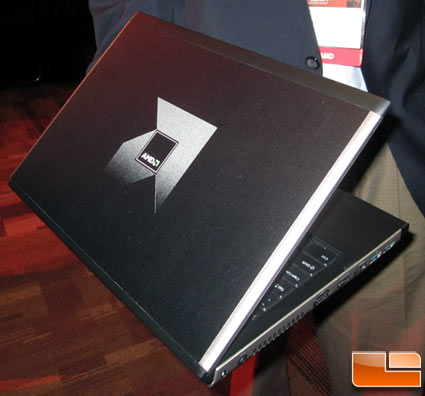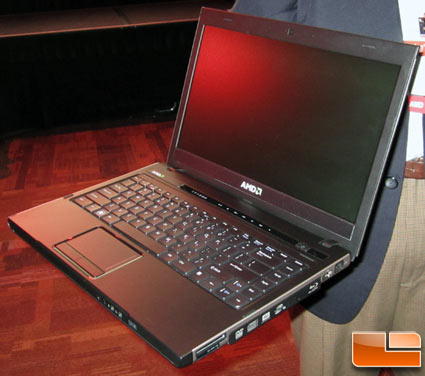 Piledriver based APUs will be divided into three main versions for specific price-points and markets:
Trinity covers the performance segment of the APU line. It will replace the Llano based A8-series.
Weatherford covers the upper-mainstream segment. Replacing the Llano based A6-series.
Richland covers the lower-mainstream segment. It is to replace the Llano based A4-series.