AMD Committed to Upgradeable CPUs / APUs
Wed, Dec 05, 2012 - 11:13 AM
Two weeks ago, Legit Reviews reported on rumors that Intel might be planning on moving away from socketed desktop processors after Haswell in favor of the BGA package design with Broadwell. The news came as a shock to many, but some might have foreseen that changes are coming due to the 'new' desktop PC market that we are in today. Many enthusiasts that build their own PC were disappointed by these rumors as it would severely limit how you update your platform since BGA package is permanently soldered to the motherboard. AMD must have smelled blood as we got an e-mail from Gary Silcott, Corporate Communications of AMD Client Products, who told us that AMD will be keeping socketed CPUs and APUs around through at least 2014 with the "Kaveri" APU and FX CPU lines. This is comforting news, but they didn't say that socketed processors are here to stay forever. We have a feeling that major design and form factor changes are being worked on now that won't see the light of day until 2014. Legit Reviews will keep you updated about the fate of socketed processors, but for now don't worry about it much. These changes are years away and new sockets are coming for the next gen Intel processors. This means that what you own now is soon to be obsolete and you'll have to buy a new board anyway!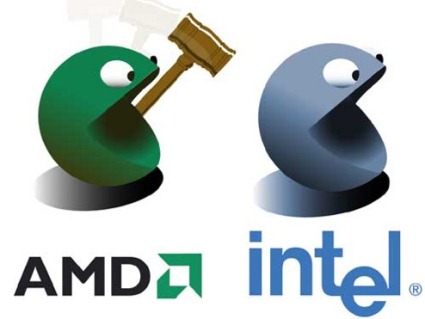 Nate – Hey.  I saw your piece on the BGA future for desktops.   Not sure if you are interested in any commentary back from AMD to add to future stories or as an addendum, but we wanted to make our position clear.
AMD has a long history of supporting the DIY and enthusiast desktop market with socketed CPUs & APUs that are compatible with a wide range of motherboard products from our partners.  That will continue through 2013 and 2014 with the "Kaveri" APU and FX CPU lines.  We have no plans at this time to move to BGA only packaging and look forward to continuing to support this critical segment of the market.
As the company that introduced new types of BGA packages in ultrathin platforms several years ago, and today offers BGA-packaged processors for everything from ultrathin notebooks to all-in-one desktops, to embedded applications and tablets, we certainly understand Intel's enthusiasm for the approach.  But for the desktop market, and the enthusiasts with whom AMD has built its brand, we understand what matters to them and how we can continue to bring better value and a better experience.