AMD A10-6800K and A10-6700 Richland APU Reviews
Wed, Jun 05, 2013 - 12:00 AM
3DMark 2013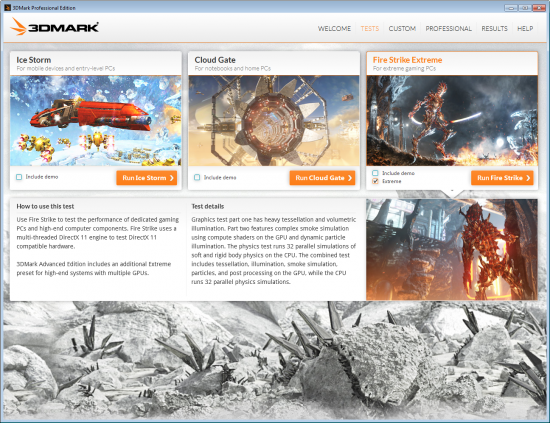 Futuremark 3DMark has three primary benchmark tests that you can run and which test you should be running depends on the system that you are benchmarking on.
Ice Storm – For mobile devices and entry-level PCs
Cloud Gate – For notebooks and home PCs
Fire Strike – For gaming PCs
Fire Strike Extreme – For extreme gaming PCs (extreme mode for those with multiple GPUs)
We ran the Fire Strike benchmark to see how the Intel and AMD processors would perform.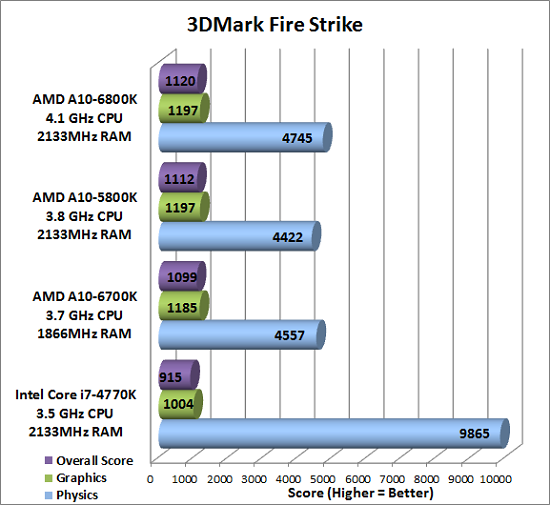 Benchmark Results: The Intel Core i7-4770K scored 915 points in Fire Strike, but the sub system tests shows that it scored the worst in graphics performance and the best in physics performance. The AMD Trinity and Richland APUs have better graphics performance, but just half the physics performance. There really isn't a huge difference between any of the APUs, so let's take a look at some real game titles and look at performance there.