Activision Shows Human Animation Demo That Looks Very Real
Mon, Apr 01, 2013 - 1:24 PM
Activision was at GDC 2013 this past week and showed off what next generation character rendering will look like. The company used NVIDIA GeForce GTX 680 video cards in a desktop PC to show a DX11 demo at 180 fps that looks pretty damn good.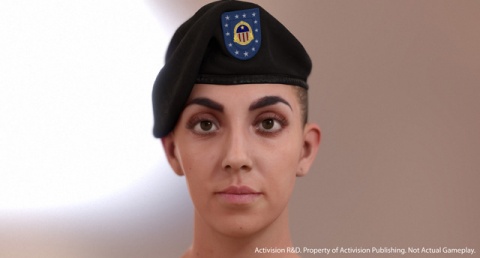 3D face rendering technology has been around for years, but we are getting to the point now that you can start to see every pore and wrinkle on the subjects face in real-time! Could Activision be planning on using this new 3D face rendering technology in Call of Duty game titles in the years to come? Who knows, but it looks great!
This animated character is being rendered in real-time on current video card hardware, using standard bone animation. The rendering techniques, as well as the animation pipeline are being presented at GDC 2013, "Next Generation Character Rendering" on March 27. The original high resolution data was acquired from Light Stage Facial Scanning and Performance Capture by USC Institute for Creative Technologies, then converted to a 70 bones rig, while preserving the high frequency detail in diffuse, normal and displacement composite maps. It is being rendered in a DirectX11 environment, using advanced techniques to faithfully represent the character's skin and eyes.