Acer Unveils Windows 8 Tablets & Ultrabooks At Computex
Mon, Jun 04, 2012 - 7:06 PM
Acer has been on the ball when it comes to supporting Windows 8, this time with two tablets. The ICONIA W510 and ICONIA W700 tablets, both of which are designed for Microsoft's Windows 8 from the get go. The ICONIA W510 is a 10.1-inch touchscreen tablet which provides wider viewing angles and vibrant colors. The unit features the ability to touch, type and view using tri-mode. On top of it's ability to be used as a regular tablet, it features a more robust productivity mode as well. A detachable keyboard dock can be added for extended typing sessions and has the added benefit of increasing battery life to an impressive 18 hours. More icing on the cake is the ability to rotate the tablet 295 degrees and utilize presentation mode, for watching videos, web browsing and PowerPoint presentations.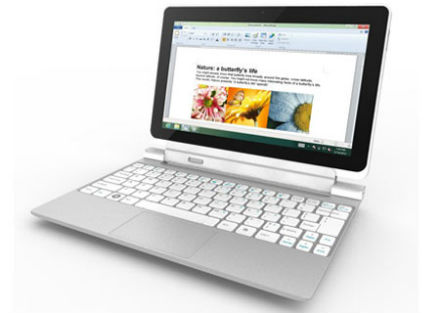 The ICONIA W700 is an 11.6-inch FULL HD touchscreen with Dolby Home Theater. The W700 will use a multipurpose cradle for different viewing options. In landscape mode it can be tilted by up to 70 degrees for improved viewing, or 20 degrees for better touch capabilities. It is also possible for vertical use via portrait mode for easier browsing and reading. The unit will have three USB 3.0 ports for extra connectivity and expansion.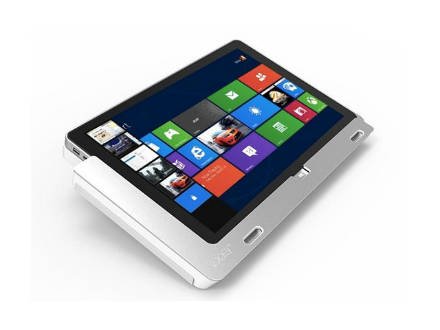 Acer has also introduced the Aspire S7 Series premium Windows 8 Ultrabooks at which will be available in two sizes 11.6-inch and 13.3 inch variations and will both sport a sleek aluminum metallic unibody design which was crafted to be slim and light without compromising durability. The larger 13.3 inch model will differentiate itself with a far more elegant glossy sculpted glass cover. Battery life looks to be exceptional as well, with the 11.6-inch model running for up to 9 hours and the 13.3-inch offering 12 hours of runtime. To improve keyboard visibility Acer has added a light-sensing keyboard which will detect and adjust keyboard backlight brightness automatically. For cooling, Acer has designed a Twin Air cooling system in order to keep temps down and offer better thermal comfort. The Aspire S7 Series are both appealing Ultrabooks, however pricing and availability has yet to be announced more details can be found here.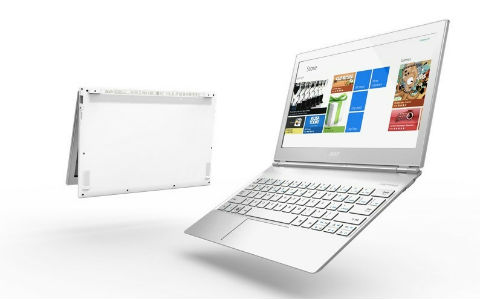 Acer presents two of its newest Windows® 8 tablets at Computex Taipei. The ICONIA W510 evolves the computing experience with three different modes of touchscreen operation, while the ICONIA W700 is the best-performing Windows 8 tablet with the added versatility of a cradle. Both designed to set new standards in ergonomics and user-friendliness.

Acer today introduces its newest premium Windows® 8 Ultrabook™ devices — the Aspire S7 Series — at Computex Taipei. Available in two sizes, 13.3-inch and 11.6-inch, these are the thinnest and smallest, respectively, Full HD touch Ultrabooks™. Both feature a sleek aluminum metallic unibody design and provide a more engrossing computing experience. The larger model additionally sports a glossy, sculpted glass cover, delivering a trendy and elegant appearance.