2012 Budget Mini-ITX Desktop PC System Build Guide
Tue, Dec 18, 2012 - 12:00 AM
Going Mini-ITX on a $650 Budget
Earlier this year I wrote up an article on how to build an Small Form Factor (SFF) PC that could rival nearly any full tower PC on the market. When I started that build I focused on integrating the following components into a tiny PC.
Mini-ITX Mainboard & Case
Intel Ivy Bridge CPU Powered
Intel Z77 Express Chipset
NVIDIA Kepler Video Card
USB 3.0 and SATA III Devices
Water Cooled
The end result was an epic mini-ITX PC, but it ended up costing just under $3000 to build. Since that article was published in May 2012, I have always wanted to do another to show what you can build on a budget. The year is over, so I figured that there is no better time than now!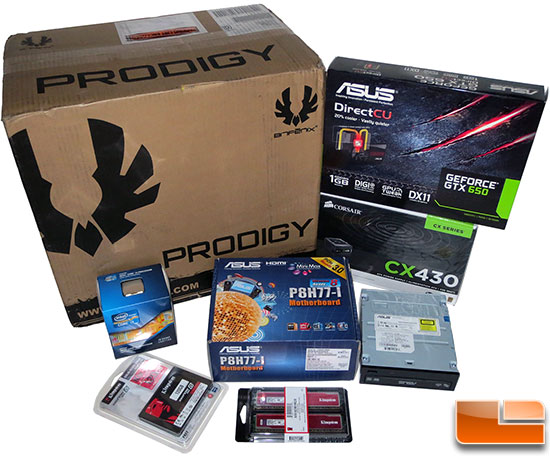 For a budget Mini-ITX system I wanted to create a good performing system that was able to stay under the $650 price point. After a a ton of searching and number crunching I was able to put together a PC with an Intel Ivy Bridge processor, a 120GB SSD, and an NVIDIA GeForce GTX 650 video card just to highlight a few of the components. This system should be able to easily tackle normal usage scenarios during the work week and then switch roles to a nice gaming machine on the weekends.
Legit Reviews Budget Mini ITX SFF PC Parts List:
As you can see, from the list of hardware that this budget build comes in at ~$650 with shipping after two $10 manufacturer rebates. The PC should look great, use very little power and it takes up less space thanks to the Mini-ITX components being used. Oh, and most importantly it should do the tasks that you ask it to do! Let's start building this system!